Open Book Toronto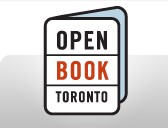 Job Posting: Open Book is Hiring

Canadian Authors Celebrate Their Favourite Banned Books for Freedom to Read Week!

Why Some of the Best Writers I Know Aren't Publishing

The Lucky Seven Interview, with Peter Behrens

The Lucky Seven Interview, with Stephen Thomas

RECENT COMMENTS

"I have shared the article with my friends, thanks again, and maybe you are interested in bass fishing, if yes here are t... "

"Very interesting point of view, thanks for the article.... ... "

" needpaperhelp.com get into it and bring your self a reli... "

"Thanks for sharing your post. This is really amazing and worth of knowledge. https://www.cheap-essay-writing.co.uk... "

"Have a strategy set up for taking care of tested material.... "

SUBMISSION GUIDELINES

Have something to say about the lit scene? Write about it for Open Book.

Submission guidelines »

A DAY IN THE LIFE

Rise, water and fruit, spend about twenty minutes adjusting my spiritual frequency to the world. Think about the day and what it will entail. Recalibrate against the chaos if I've had strange dreams.

Dream up what I'd like the rest of the day to look like. Sometimes I choose to read positive affirmations and meditations to begin my day, but it's most likely poetry (though arguably such kinds of writings are very much the same). Reading something that's not the daily news or social media helps refresh the mind and act as a reminder of the importance of seizing the day. Otherwise I think it would be mighty difficult to get one's creative gears flowing.


Read Full Story

VIDEO OF THE WEEK: BOOK TRAILER FOR JANET ELLIS' THE BUTCHER'S HOOK

The Butcher's Hook (House of Anansi) by Janet Ellis tells the story of young Anne Jacobs in eighteenth century London. Anne is wealthy but her uncaring family betroths her to an awful man against her will, leaving Anne all too aware of her powerless position. When she meets Fub, the titular butcher's boy, everything changes. Their forbidden romance is impossible, but Anne's determination is powerful. Is Fub the saviour she assumes he is though? A sweeping tale that will keep readers guessing about Anne's final fate, The Butcher's Boy is historical fiction at its best.

Read Full Story

HAPPY BURTHDAY, JACK

I would be beside myself if I didn't take a moment to write a birthday note to the late Jack Kerouac, who was born on this day (March 12, 1922–October 21, 1969) and to whom I owe much praise.

Yes of course his infamous On the Road affected the hearts and minds of many generations of young Western kids (including my own). I loved that he was the curious balance of enlightened and derailed, quiet and loud. I wrote about him in my first full-length poetry collection (Ex Nihilo, 2010) or more precisely, about meeting his taxi driving old friend who I was shocked to meet and who kindly drove me to his grave in the rain in Lowell, Massachusetts.

Read Full Story

WRITING AS A WAY "IN"

I think many writers would agree that, in the beginning stages when we first pick up the pen, writing is a "way out" for us. It offers something therapeutic, or in more dramatic cases, the promise of salvation. Of course the reasons writers write are all so infinite, though it's hard to deny that the act itself is cathartic.

Read Full Story THE LUCKY SEVEN INTERVIEW, WITH LAURA TRUNKEY

Laura Trunkey's debut short fiction collection, Double Dutch (House of Anansi Press), is the kind of career-launching book that heralds an important new voice in CanLit.

Magically creative, these stories are slightly bizarre and entirely human, from the man who has to figure out how to go on when his wife's body is taken over by a bear to the titular character, a body double for Ronald Reagan, who falls in love with the most unattainable of women.

Today we're speaking with Laura as part of our Lucky Seven series, where we talk to authors about their new books, their writing process and more.

Read Full Story

READ AN EXCERPT FROM MARGUERITE ANDERSEN'S THE BAD MOTHER

Marguerite Andersen's The Bad Mother (Second Story Press), translated from the original (La mauvaise mere) by Donald Winkler is an autobiographical novel both brutally honest and revealing about the pressures and expectations women face when they become parents.

2 Comments | 

Read Full Story

THE PROUST QUESTIONNAIRE, WITH MICHAEL MIROLLA

Michael Mirolla's Torp (Linda Leith Publishing), takes readers back to the Vancouver of the 1970s. When a philosophy professor innocently brings a charismatic student, known simply as "Torp", into his home, it is the beginning of a dark, bizarre mystery that juxtaposes urban bombings agains the gentle, flower power hippie era.

Who, or what, is Torp, and have Giulio di Orio and his wife Nicole made a terrible mistake in allowing him through their door? The answer comes in a taut narrative that is part love story and part mystery.

Read Full Story

KID LIT CAN, WITH SUSAN HUGHES: SEX, AND DRUGS, AND ROCK AND ROLL: WRITING EDGY YA (PART 2)

By Susan Hughes

They've written about it all: drugs, gambling, sexual harassment, suicide, sexual abuse, physical abuse, cutting, death, sex, drugs, body image issues, bullying, STDs, abduction...Today I continue my conversation with YA authors C.K. Kelly Martin, Don Aker and Cheryl Rainfield.

Read Full Story

NUANCE VS. NOTORIETY

For the longest time, I've been of the strong belief of the writerly life as associated with an either/or mentality: concision and painstaking precision, or, as writer Jack Kerouac would put it in his "Rules for Spontaneous Prose", "Scribbled secret notebooks, and wild typewritten pages, for yr own joy."

2 Comments | 

Read Full Story

ROSEMARY SULLIVAN WINS THE 2016 RBC TAYLOR PRIZE TO SWEEP THE YEAR FOR NON-FICTION!

It was one of the toughest literary prizes in recent years to predict, with a shortlist that boasted some of the most impressive names in Canadian non-fiction. The 2016 RBC Taylor Prize for Non-fiction jury, made up of Susanne Boyce, Joseph Kertes and Stephen J. Toope, managed a difficult task, selecting from five excellent contenders to award the prize to Rosemary Sullivan for Stalin's Daughter: The Extraordinary and Tumultuous Life of Svetlana Alliluyeva (Harpercollins Canada).

VIDEO OF THE WEEK

Read Full Story

VIDEO OF THE WEEK: BOOK TRAILER FOR JANET ELLIS' THE BUTCHER'S HOOK

The Butcher's Hook (House of Anansi) by Janet Ellis tells the story of young Anne Jacobs in eighteenth century London. Anne is wealthy but her uncaring family betroths her to an awful man against her will, leaving Anne all too aware of her powerless position. When she meets Fub, the titular butcher's boy, everything changes. Their forbidden romance is impossible, but Anne's determination is powerful. Is Fub the saviour she assumes he is though? A sweeping tale that will keep readers guessing about Anne's final fate, The Butcher's Boy is historical fiction at its best.

House of Anansi has created this book trailer, featuring rich and evocative animation, to introduce readers to Anne and her world. Don't miss the trailer and the remarkable debut it is introduces!

NEWS FEED

Read Full Story

"I IMAGINE THE MIND LIKE A CLEARED FIELD," AN INTERVIEW WITH CHAD CAMPBELL

Chad Campbell's Laws & Locks is an ambitious debut collection of poetry that is part family history and part memoir. Charting the Campbell family's emigration to Canada in 1827 and shifting to the present, Laws & Locks is an unwavering look at mental health, addiction, and the immigrant experience. Using plainspoken, but moving language, Campbell uses long form sequences to paint a complex picture of uryryerer64f%6 the wraithlike way past generations of family affect the future. I wanted to ask him about writing habits and what he's been working on recently.

James Lindsay: What kind of music do you listen to when you write and do you think it affects your writing?

Things To Do In Toronto

When people hear the words fun things to do in Toronto, the first thing that usually comes to mind is the joke. Besides that, after thinking a bit more you remember that it is a city in Canada, a country that you never hear about, so you consider it boring.

You would never go to a city like that, because to see skyscrapers there is no American city, and between going to the United States or Canada it is clear which one you would choose. Also, the housing area is like that of an Irish city, and now going to Dublin is fashionable.

These topics make you think that things to do in Toronto you will be bored and that you will not see anything typical there. You're wrong, it helps you have fun during your stay there.

JOHN IBBITSON WINS SHAUGHNESSY COHEN POLITICAL WRITING PRIZE FOR STEPHEN HARPER BIOGRAPHY

Last night in Ottawa, the Writers' Trust Presented John Ibbitson with the tctctctddddsxc 16th annual $25,000 Shaughnessy Cohen Prize for Political Writing for his biography of former Prime Minister Stephen Harper. The prize honours the finest book of politically-relevant non-fiction published in the previous year.

Announced at the annual black tie Politics and the Pen fundraising gala at Ottawa's Fairmont Château Laurier, Ibbitson's book was selected by jurors Tim Cook, a military historian, Robyn Doolittle, an author and Globe and Mail journalist, and Antonia Maioni, a McGill University professor and political commentator.

THE ENTITLED INTERVIEW WITH MICHAEL CRUMMEY

Newfoundland author Michael Crummey is an award-winning writer in multiple genres — both his prose and poetry have become some of the best-loved titles in Canadian literature. Just last year he was awarded the inaugural Writers' Trust Fellowship, celebrating his body of work.

This spring, Michael's fans are in for a treat, with the publication of the intriguingly-titled Little Dogs: New and Selected Works (House of Anansi).

We talk to Michael as part of our Entitled series, where we ask writers about how they come up with their titles, what a great title ought to do and their own favourite titles.

Read Full Story

TODAY IN TORONTO

The eh List Author Series with Peter Behrens

 

March 1, 2016 - April 1, 2016




Adebe DeRango-Adem »

Adebe DeRango-Adem is a writer and doctoral student at the University of Pennsylvania. Her work has been published in various North American sources, including Descant, CV2, Canadian Woman Studies and the Toronto Star. She won the Toronto Poetry Competition in 2005 to become Toronto's first Junior Poet Laureate. Her debut poetry collection, Ex Nihilo, was one of ten manuscripts chosen in Frontenac House's Dektet 2010 competition and was longlisted for the Dylan Thomas Prize. She is also the co-editor, alongside Andrea Thompson, of Other Tongues: Mixed-Race Women Speak Out.

 

You can write to Adebe throughout March at writer@openbooktoronto.com

LATEST SUBMISSION »

A Day in the Life

Rise, water and fruit, spend about twenty minutes adjusting my spiritual frequency to the world. Think about the day and what it will entail. Recalibrate against the chaos if I've had strange dreams.

LAST MONTH
(VIEW ALL BLOGS)

COMING NEXT MONTH

 

RANDOM READS

BLACK COFFEE NIGHT

Emily Schultz (Insomniac Press, 2002)

Like Caple's The Heart is its Own Reason, more rootless-Canadian noir in urban settings and situations that unravel and unmask. Read more about Black Coffee Night at the Insomniac Press website.
Toronto Boutique Hotels
What is a remarkably not unusual place approximately in Toronto Boutique Hotels? Well, all of them provide you fancy lodging with mindful, customized offerings that are in shape for your simple way of living.
Situated in Toronto's colorful neighborhoods, the city's high-quit boutique accommodations provide a high cocktail of luxury, appeal, and closeness.
Modern and super old-fashioned, latest and very traditional, hereditary, fast, uniquely formalized - you may locate sort of charming Toronto boutique accommodations.
Operated through man or woman hoteliers, boutique accommodations in Toronto characteristic ornamental topic and trendy indoors design.
Most of those Toronto boutique accommodations are placed in the center of the city, imparting you smoothly entry to pinnacle Toronto sights.
The accommodations characteristic the pleasant in-room high-satisfaction and service have on-premises best eating and lots of health, commercial enterprise and amusement amenities making sure that you have a snug and stylish life at your private home far from home.
Here is a big list of the very nice, selected Toronto boutique accommodations for your consideration.
SoHo Metropolitan Hotel
⭐⭐⭐⭐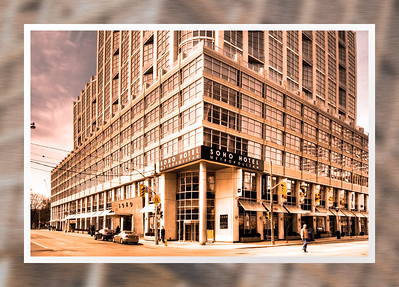 Theater and Entertainment District is located in the heart of the city, this dazzling Soho Hotel Toronto gives you remarkable consolation and the present day in high-tech convenience. You can relax in very spacious and high-priced visitor rooms, with Italian linens, marble-clad toilets with heated floors, Molton Brown facilities, and a big TV with DVD/CD players. Treat yourself to a spectacular view of downtown Toronto from floor-to-ceiling windows. You can also benefit from charging high-speed wi-fi from the comfort of your room.
The well-known Senses Restaurant capabilities exquisitely organized dishes in an informal and fashionable atmosphere whilst the elegant Senses Bar is continually buzzing. The SoHo Metropolitan lodge is positioned near a lot of well-known theaters and live performance halls such as Princess of Wales Theater, Royal Alexandra Theater, Roy Thomson Hall, and The Opera House. The world-well-known CN Tower, Rogers Centre, CBC Museum, Metro Toronto Convention Centre also is inside a brief walking distance with inside.
Hotel Le Germain
⭐⭐⭐⭐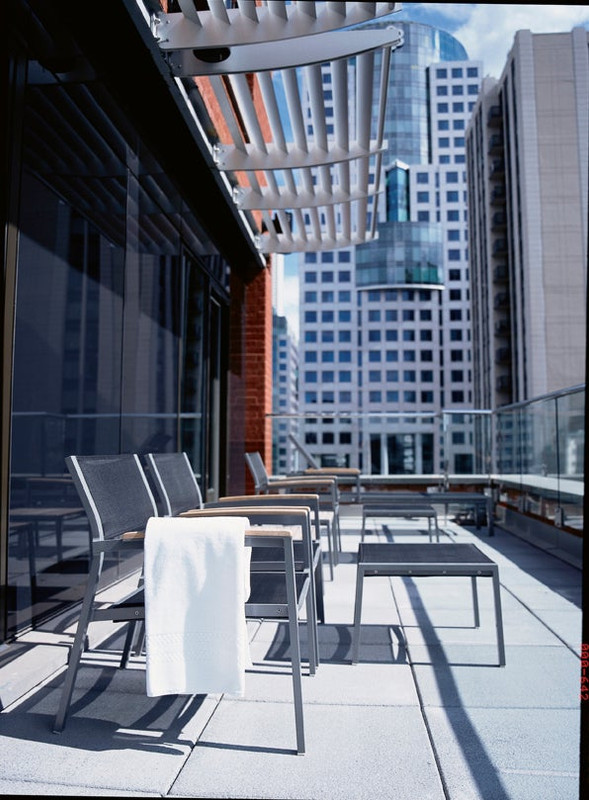 Hotel Le Germain is a style, luxury boutique hotel in the heart of the Entertainment District. The hotel boasts the fine indoor decor of many of the Toronto boutique hotels. This resort is a large hit with its cutting-edge structure and myriad artwork in visitor rooms, foyer, and different public regions such as elevators. You can unwind yourself on the two-story, glass-walled foyer featuring - a library, double-sided fireside, and a cappuccino bar.
The visitor rooms are superbly designed. The precise mixture of wood, glass, metallic, and ceramics in the indoor layout offers you an awe-inspiring ambiance. The spacious rooms are best for pampering and relaxation. The resort gives incredible concierge providers, so you can revel in your life in each way. You will discover many exciting activities and spots with inside the neighborhood - numerous top-notch theaters are inside on foot distance in order for important traveler spots. Fancy nightclubs, eating places and game venues are simply a quick distance far from the hotel.
Hotel Le Germain Maple Leaf Square
⭐⭐⭐⭐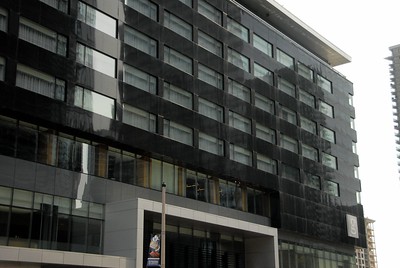 Hotel Le Germain Maple Leaf Square is an ultra-modern addition to the impressive Toronto boutique hotels. It is 2nd boutique hotel in Toronto with the Germain Group's aid. Le Germain Maple Leaf Square is located in a top-class area in downtown Toronto after Air Canada Centre. It's only a quick distance far from essential monetary institutions. CN Tower, Rogers Centre, Toronto Harbourfront, and many others are all inside clean strolling distance. The hotel gives 167 elegantly designed rooms and suites with top-magnificence services and ultra-modern hi-tech conveniences. The motel rooms provide complimentary Wi-Fi high-pace internet and feature spa-like lavatories with rainfall showers.
The Hotel functions in a trendy health club, Lobby Lounge, and handy assembly rooms. You can revel in an unfastened buffet breakfast with inside the morning. The workforce provider is genuinely fantastic. If you're journeying for commercial enterprise or leisure, that is only an excellent hotel for you with its handy area, last consolation, and contemporary-day services.
The Broadview Hotel Toronto
⭐⭐⭐⭐

The Broadview Hotel Toronto with inside the last stop is one of the first-rate boutique hotels in Toronto. Opened in 2014 the Broadview Hotel is positioned in one of the greater ancient residences with inside the metropolis courting again to 1891. Once a strip membership named Jilly's now grew to become a boutique hotel it's miles packed with plenty of charm, art, wonderful food, and greater. Here is my evaluation of Toronto's Broadview Hotel.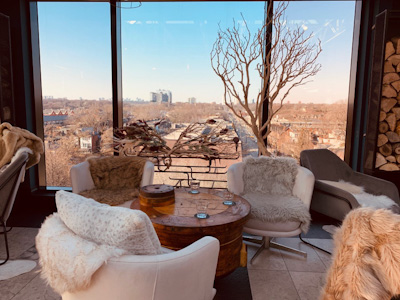 Broadview Hotel Room Review
There are fifty-eight rooms with inside the hotel of numerous sizes and designs all presenting king-sized beds, file players, and the maximum stocked mini-bar I even have ever visible in a hotel. There are 4 distinct room kinds that could sleep 2 to four people. You additionally have the choice to book connecting rooms to make an own circle of relatives suite. I stayed in a King Sitting room, which I observed to be spacious with a pleasant sitting place that has a pull-out couch, a desk, and a bar pinnacle place. Each room additionally functions black-out curtains which might be constantly ideal.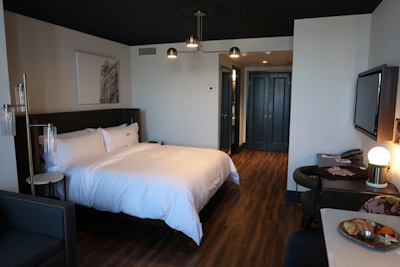 The lavatories characteristic soaps and creams that scent citrus and beautiful with the aid of using Graydon Skincare. I respect that they're in huge refillable bottles hooked up at the wall with inside the bathe and with the aid of using the sink and now no longer single-use bottles. Bonus – saves the environment. Bummer – no tiny hotel toiletries to take domestic on your collection.
If you like "hipster" kind matters then that is certainly the belongings for you due to the fact there's even a Bodum French Press espresso maker in every room. I might certainly request a King Corner room on my subsequent visit, presenting partitions of home windows due to all the herbal mild in the one's rooms. For that reason, even though they're additionally at the pricier aspect of rooms which can be to be had.
Hotel Bonus Perks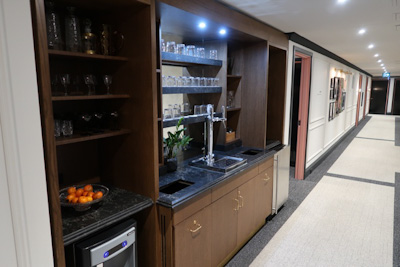 Not every hotel in recent times gives to showdown carrier, however I constantly locate it to be any such delight. One of the best matters that a hotel does that makes me happy. I become now no longer simply awaiting it in the Broadview however I got here domestic after an afternoon of scrumptious afternoon tea and Harry Potter beverages and my room grew to become down! On my bedside desk become a huge carafe of water, in conjunction with a pitcher and small chocolates. Simple, however lovely! I additionally loved the brought contact of the coaster over the pinnacle of the carafe, protecting the water from matters entering into it. Definitely indicates to you that they care and are contemplating the guest.
Unique Hotel Amenities
As I checked in to the hotel I become advised that on the ground on which I become staying there has been additionally a refreshment station. When I arrived at the third ground I observed faucets as you will locate at a bar that served both nevertheless or glowing water, there have been masses of glasses and some carafes in addition to a small ice machine, some tea alternatives, and clementines. The station becomes self-serve and open to all hotel visitors. It becomes very handy to be positioned simply down the corridor from my room. There is likewise a refreshment station at the fifth ground.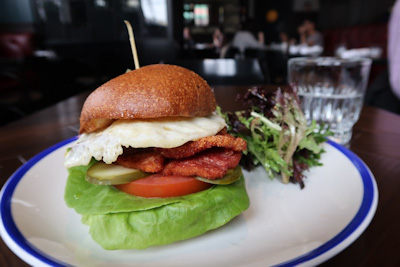 On the 4th ground, you may discover a small library place with some books to pick from and a gaggle of vinyl to peruse. There is a file participant in every room of the hotel with some information to play. If you're searching out greater alternatives, than all visitors are welcome to change them out for brand spanking new ones in the library. As a part of the library, there's additionally "the Shop on 4th" which functions as a set of present gadgets from the hotel's neighbor who keeps The Good Neighbor for purchase.
For folks that want it, the sixth ground additionally functions as a laptop and printer station place.
Dining on the Hotel
The Broadview Hotel has wonderful eating alternatives for breakfast, lunch, and dinner which include room carrier from 7 am to ten pm.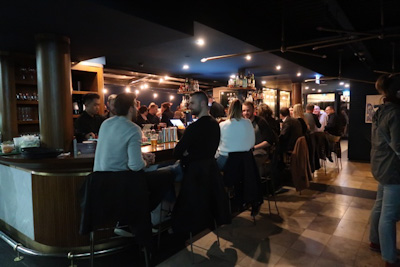 The Civic eating room is open Wednesday to Saturday beginning at 6 pm for dinner and Sundays for brunch from 10 am to a few PMs. The eating place boasts domestically sourced, southern Ontario produces with a menu that adjustments seasonally. Offering the equal menu for brunch because of the café, I loved the breakfast burger, and it becomes amazing. Not a real burger however a brioche bun, lettuce, tomato, pickle, fried egg, and pea meal bacon. I notably advocate it.
The Café & Bar positioned simply off of the foyer is a chunk greater casual, mild, and ethereal than the Civic. Serving breakfast, lunch, dinner, and engaging cocktails every day from 7 am too late. Aside from the menu, there also are numerous pastries and cookies to be had for purchase. For breakfast on the Broadview Café, I had avocado toast, which I couldn't resist. It becomes scrumptious as all avocado toasts are, and I simply loved the braised peppers on the pinnacle. I want it was a chunk greater full-size though for the cost.
The Broadview Hotel has positioned only contact out of doors the on-the-spot downtown of the metropolis, at the nook of Broadview Ave and Queen St East. It's fine to be positioned in a chunk greater of a community VS among skyscrapers. There is a tram prevent proper out of doors of the hotel that could whisk you into the downtown center of the metropolis in some minutes. Nearby there also is a gaggle of pizza stores for brief eats and comfort shops on contrary corners.
Cosmopolitan Hotel And Residences
⭐⭐⭐⭐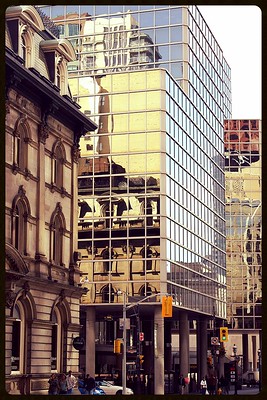 If you need to live in a quiet and serene hotel amid the hustle and bustle of downtown Toronto, Cosmopolitan Hotel is the best choice for you.The hotel is placed with inside the center of the cultural and commercial enterprise districts, inside clean taking walks distance of first-rate restaurants, shopping, and entertainment, and a number of the maximum crucial economic establishments with inside the city. The most effective Canadian hotel to be indexed at the Condé Nast Hot List 2006, this boutique hotel in Toronto gives ultra-luxurious lodging in present-day suites. The Cosmopolitan is dependent on the oriental idea of Feng Shui, with systems and decorations cautiously selected and organized to guarantee the best harmony.
The centerpiece of each hotel suite is a herbal bamboo and gemstone fountain, with a mattress of uncooked jade portions and trickling water. The 5-big name Shizen spa gives extensive massages, frame remedies, and facial remedies to rejuvenate your frame and soul. You can revel in a fantastic form of uncommon wines on the Eight wine bar, taken into consideration as the city's finest, upscale bar.
Anndore House
⭐⭐⭐⭐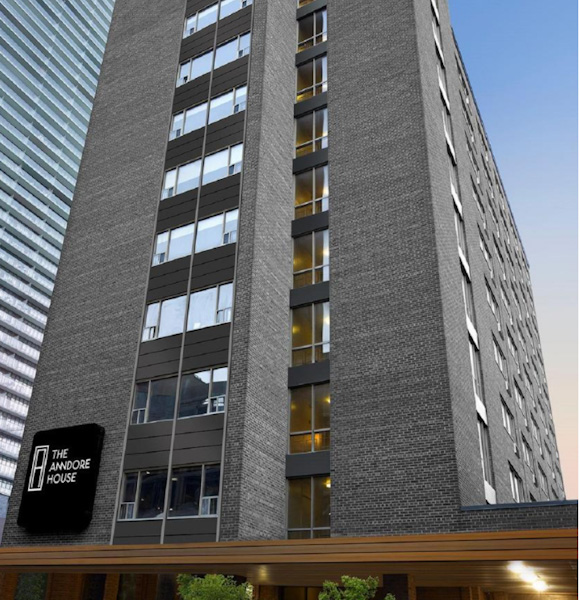 April 16, 2018, The Anndore House, Toronto's maximum predicted boutique hotel, is formally open. Located steps from Yonge and Bloor at 15 Charles St. E., It is absolutely re-designed for site visitors trying all exceptional downtown life and locals searching for a fashionable accumulating vicinity with inside the coronary heart of the city.When the satisfaction of Toronto may be research steps away, Anndore House guarantees to be a look for a vacation spot with 113 elegant visitor rooms on eleven stage.
About eating at Constantine, spiritual mixing flavors from Italy to the Middle East created with the aid of using the collaborative institution in the back of Toronto's La Palma, a morning espresso from Scarlet Door café, a drink with inside the state-of-the-art Bar at Constantine, a brand appearance from a barber at Crows Nest, fashionable cruiser motorcycles for rent, It gives the whole thing the penetrating visitor aspiration.Built-in 1955 as a residence boutique hotel haunted with the aid of using a number of the city's maximum wobbler personalities, site visitors, The Hotel celebrates it is beyond with the aid of using preserving its unique name, framework, and brick. Over a long time, the construction had many lives. Nods to a long time beyond may be observed in info like file gamers in every room, with a library to be had on the desk, rooms, and modern-day artwork stimulated with the aid of using antique pictures and the countrywide landscape. It is the trendy complement to the developing briefcase of Silver Hotel Group. Rooms begin at $299 in keeping with nighttime and rooms begin at $399 in keeping with nighttime. Barrier-free/wheelchair-handy rooms also are to be had.
Windsor Arms Hotel
⭐⭐⭐⭐⭐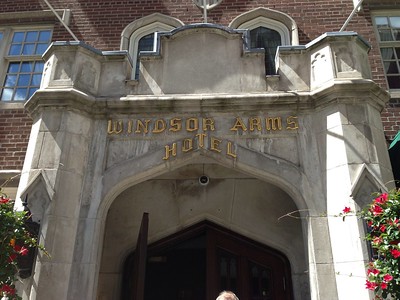 Well-positioned in Toronto's maximum fashionable purchasing and leisure district, this boutique Windsor Arms Hotel in Toronto is continually voted one of the first-class with inside the city.Here, you may locate an extraordinary fusion of old-international appeal and present-day centers. Windsor Arms Hotel gives you rich and sublime lodging with its 28 newly-set high-priced suites ready with present-day centers and high-tech possibilities. The lavatories are capacious with limestone partitions and floors, Jacuzzi tubs, and unconnected bathe stalls. You can revel in the heat and unforgettable visitor service, with the very best workforce to visitor ratio in Toronto.
For meal lovers, there are lots of alternatives at the hotel. The Prime steakhouse has a burning hearth with tan leather-based and darkish wooden atmosphere. You can revel in Sunday brunch with inside the fashionable vibes of the Courtyard Café. Lounge twenty- gives first-class cocktails and tapas in a present-day and enjoyable setting. The Tea Room gives teas from across the international, wines, and a lot of dainty sandwiches which can be observed through one in all their scrumptious sweets. One of the first-class advantages of staying at this Toronto boutique hotel is its enviable vicinity in Yorkville. You can simply step far from one of the maximum pricey purchasing streets with inside the international. Here you may discover a big range of high-priced stores and malls, deluxe spas, and superb restaurants. Yorkville is likewise domestic to the well-known Royal Ontario Museum, Bata Shoe Museum, Gardinear Museum of Ceramic Arts, and lots of top-fine artwork galleries.
Hazelton Hotel Toronto
⭐⭐⭐⭐⭐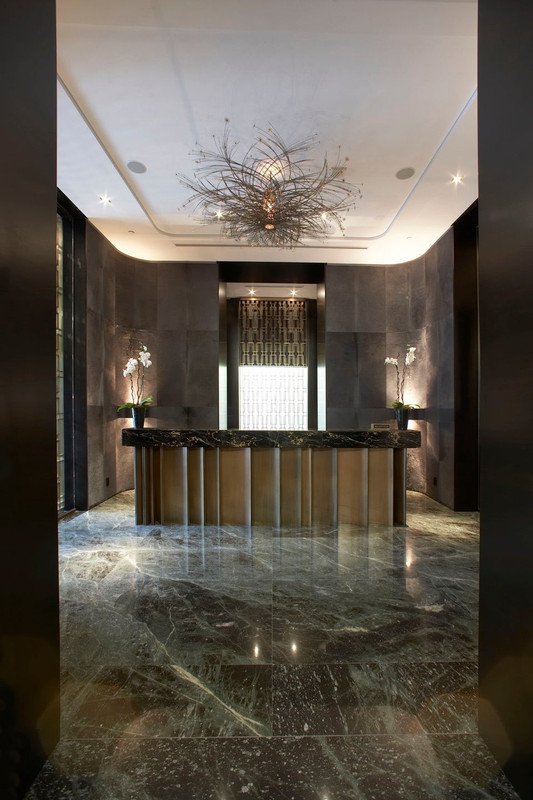 The Hazelton Hotel in Toronto is an extraordinary 5-super mega celebrity boutique hotel that dares to take matters one step further whilst others cannot hold up. The hotel gives highly-priced lodging in spacious rooms and suites designed via means of world-well-known indoors clothier Yabu Pushelberg. The rooms have similarly grand lavatories equipped with inexperienced granite, heated floor, and replicate LCD TV. You can experience mouth-watering delicacies organized via the means of across the world-famed chef Mark McEwan at the 'ONE' restaurant. Also, the hotel boasts the most important street-stage patio wherein you may take a seat down and loosen up with a cup of coffee.
With its region with inside the middle of Yorkville, you are with inside the midst of Toronto's swanky and bustling areas, with masses of fashionable boutique stores and glamorous retail shops around you imparting an appropriate purchasing experience. There are masses of world-elegance museums, first-rate artwork galleries, exceptional restaurants, humming bars, and top-notch spas only a brief distance away. Your most effective remorse with creating a life right here can be the unhappiness you experience if you have to leave, however, a 2nd experience can constantly be proper across the corner!
Pantages Hotel Toronto Centre
⭐⭐⭐⭐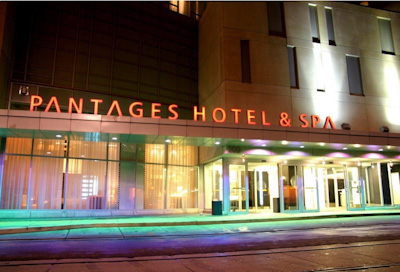 Located in the heart of Toronto, this boutique Pantages Hotel Toronto Centre in Toronto has it all.Top monetary institutions, transportation hubs, landmarks, and sights are all inside smooth on foot distance. Downtown Toronto's foremost purchasing mall, the Eaton Centre actually steps away. You can even discover many restaurants, bars, cafés, and theaters close to the hotel. This upbeat and elegant lifestyle hotel capabilities elegant structure and complicated decor. Here you may discover all the lavish amenities, personalized service, and luxury of your home.
You can loosen up and unwind at their spa, which gives an impressively extensive variety of offerings to invigorate your mind, body, and soul. There is a huge Jacuzzi whirlpool, sauna, and 24- hour health room. The Martini Bar in the middle of the action. If you like cocktails, this bar is a pride for you. It gives forty one-of-a-kind martini types to pick from alongside innovative meals and stay in present-day decor.
Cambridge Suites Hotel
⭐⭐⭐⭐

Brilliantly positioned in the middle of downtown Toronto, the Cambridge Suites Toronto is an actual city oasis. The intimate and costly hotel gives all-suite lodging in state-of-the-art and elegant suites.The hotel suites are very spacious and comfortable. They have separate paintings and sleep areas. You will locate all types of present-day appliances, costly beddings, and high-velocity net and Wi-Fi connectivity with inside the suites.The hotel functions as a signature Portico restaurant, in which you could savor the tantalizing, scrumptious delicacies and revel in great wine in pulsating vibes.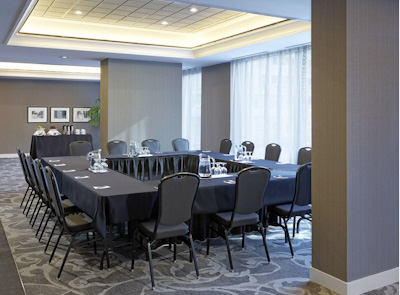 The hotel could be very near many pinnacle attractions, theaters, purchasing malls, and company headquarters, making it an excellent preference for entertainment and commercial enterprise travelers. You can effortlessly discover numerous vacationer spots inclusive of the Hockey Hall of Fame, Air Canada Centre, Art Gallery of Ontario, Eaton Centre, Canon Theater, and Sony Centre. The hotel has an indoor get-entry to the PATH system, an underground walkway. The hotel team of workers is extraordinarily useful and pleasant and offers quick, brilliant services.
The Grand Hotel And Suites
⭐⭐⭐⭐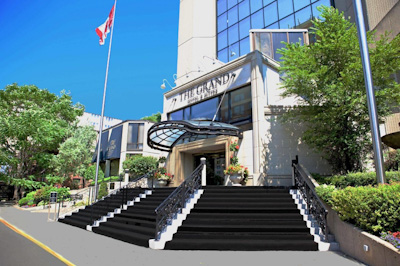 Grand Hotel Toronto is located in downtown Toronto. This intimate, lush hotel gives luxurious lodging with its 177 elegant, well-appointed suites.If you need to revel in uninterrupted, breathtaking perspectives of Lake Ontario, reserve the suites at the pinnacle floors.One of the maximum distinguishing capabilities of the hotel is its rooftop patio garden. You can revel in charming perspectives of the Toronto skyline and Lake Ontario with inside the south. The rooftop additionally capabilities warm tubs, in which you could revel in and relax.
You can treat yourself to a complimentary excellent, warm buffet breakfast.Toronto's well-known buying center, the Eaton Centre, is simply three blocks away. It is likewise very near Dundas Square, Toronto's middle of hustle and bustle.After a busy day of sightseeing or buying, test out the Grand spa with an indoor heated swimming pool and incredible vicinity to unwind.
Wellesley Manor
⭐⭐⭐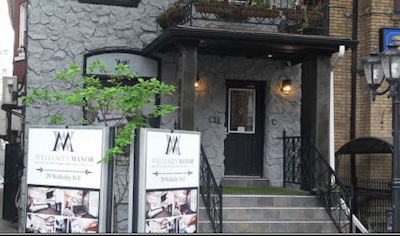 An elegant, ancient Victorian mansion in the heart of downtown Toronto has been converted right into an incredible boutique Wellesley Manor Hotel. It has the coziness and splendor of a European boutique hotel even as a brief stroll from many restaurants, cafés, and shops. The Wellesley Manor gives snug lodging with eleven tastefully embellished visitor rooms. While the Victorian structure abounds, the characteristic of the room is all the present-day centers together with high-pace internet, LCD TV with DVD, and plenty more.
The small and affordable hotel is positioned simply throughout the Wellesley Subway station. You can without difficulty attain foremost Toronto points of interest and enterprise centers without a taxi or car.The hotel has no restaurant, however proper out of doors the door is Yonge Street and a reputedly countless type of restaurants, bars, and nightlife. Also, there may be no elevator. The personnel may be very quality and helpful. In Short, the Wellesley Manor is a brilliant little hotel for one-of-a-kind instructions of experience.
The Drake Hotel
⭐⭐⭐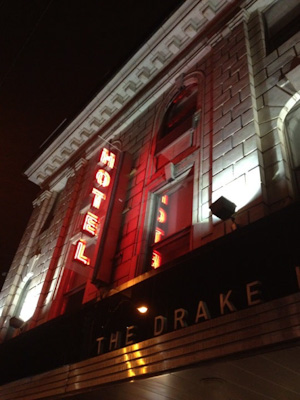 The Drake Hotel prides itself on being a hotbed for culture, blending the quality of the visible and appearing arts with first-rate hospitality and dining.The visitor rooms are on the smaller side, however, they provide an aggregate of intimacy, bohemian luxury, and high-tech toys. They all have queen-sized beds, first-rate linen, custom-designed furniture, and homemade artwork portions via means of neighborhood artists. The toilets feature cutting-edge fixtures in first-rate fixtures.
You can experience first-rate global delicacies in a present-day and fashionable Dining room. There is likewise an uncooked bar for shellfish and sushi. The living room is a chilled upscale leather-based seated vicinity in which you could unwind or put together for a terrific nighttime out.The Drake Underground is a versatile and spacious venue for stay events, performances, and shows. Known as a metropolis hotspot, this enjoyment venue functions as modern-day audio-visible sorts of gadget and light systems.The open-air rooftop patio, Sky Yard, functions delectable cocktails and world-magnificence delicacies below the stars. The hotel additionally functions as a nook cafe for informal eating, a yoga studio, and a remedy room.
The Gladstone Hotel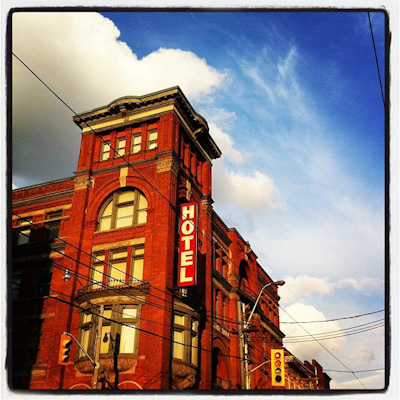 Among the first-class Toronto boutique hotels, Gladstone Hotel gives a unique environment with its Victorian-fashion architecture. The hotel gives you a completely unique enjoyment with its 37 visitor rooms and suites, every designed through an extraordinary nearby artist.The Gladstone is Toronto's oldest constantly operating hotel and capabilities certainly considered one among 3 hand-operated elevators in Toronto. But the environment and mindset are in no manner old-fashioned.The visitor rooms provide a wonderful variety. They are smooth and stylish...funky and fashionable...and a touch bit quirky. You will definitely get a flavor of the real flavors of Toronto.
At the same time, the rooms are as snug as they're fascinating. You will discover that visitor facilities aren't noted for the sake of art.The Gladstone hosts a whole lot of exhibitions and performances of inventive interest. The Melody bar gives a turn-of-the-century decor in addition to great cocktails even as bands, DJs, and karaoke offer the entertainment.The hotel is a member of the Green Tourism Association and follows eco-friendly, inexperienced regulations fastidiously in its everyday operations.
Hotel Ocho
⭐⭐⭐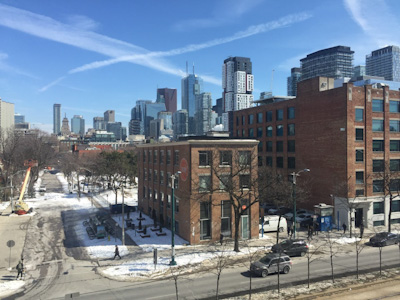 Hotel Ocho is a small however flawlessly shaped hip boutique hotel located in a 1902 building, providing stunning perspectives throughout downtown Toronto only a nine minutes' stroll from the Art Gallery of Toronto). Simply 12 well-set rooms on the proposition, visitors can revel in sleek, specific contemporary-day bedrooms with a totally fun minimal industrial-sublime decor with marble aspects and flat-display TVs and loose Wi-Fi, in addition to open-idea toilets with loose-status tub.
The hip on-web website online eating place affords particularly well-completed contemporary-day European cuisine, even as the Bar and Lounge location affords mild bites and a first-class choice of beers, wines, vodka. There's additionally a modern-day coffee bar and ordinary artwork exposures. The complement of a comfortable and beneficial group of workers offers the sublime and funky Toronto hotel an own circle of relatives feels, set deep with inside the coronary heart of the city.
Thompson Hotel Toronto
⭐⭐⭐⭐⭐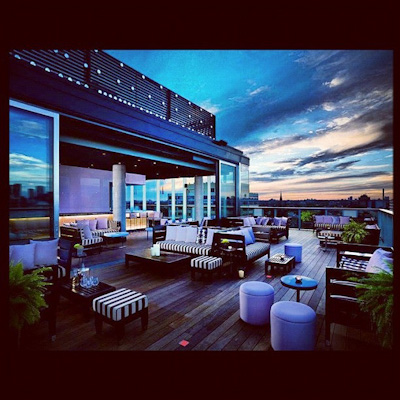 Situated in the flourishing King West Village region, the Thompson Hotel is one of the currently opened Toronto boutique hotels. The hotel may be very hip and present-day with masses of character. Guest rooms are designed with the aid of using Studio Gaia and characteristic ultra-modern, plush furnishings. The rooms are very large, bright, and immaculately easy, offering floor-to-ceiling windows.
Rooms at the pinnacle flooring of the hotel provide beautiful vistas of the city. And in case, in case you do not get the view out of your room, test out the rooftop patio. It's honestly stunning with a fantastic infinity pool and offers an extraordinary view of the Toronto skyline, specifically the CN Tower. With 3 upscale restaurants, each presenting an exclusive cuisine, you may not pass hungry on the Thompson hotel. One of the most important pluses is the hotel's proximity to the amusement and monetary districts. You can effortlessly discover many pinnacle attractions, theaters, restaurants, nightclubs, and bars with inside the city.
Madison Manor Boutique Hotel
⭐⭐⭐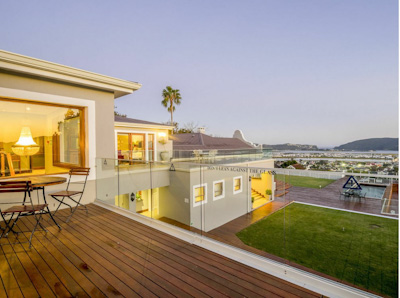 The Madison Manor Boutique Hotel is a historic, Victorian-fashion boutique hotel located close to Bloor Street West simply north of downtown Toronto.The hotel has 23 delightfully adorned visitor rooms, geared up with old-style artworks. The rooms are very cushy with personal en suite bathrooms, first-rate amenities, and features. Some rooms have fireplaces and balconies. However, there's no elevator with inside the hotel.
The hotel is within foot distance of many museums and attractions. There are masses of accurate restaurants, cafés, and bars with inside the close by area. Also, the Spadina Subway station simply steps far from the hotel. You can revel in a complimentary continental breakfast every morning inside the hotel restaurant. The hotel additionally gives super conferences and occasion spaces.
Old Mill Inn & Spa
⭐⭐⭐⭐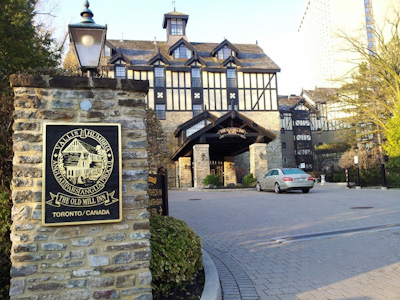 If you're searching for a high-priced getaway with inside the center of the town,Old Mill Toronto is the perfect hotel for you.Nestled with inside the picturesque Humber Valley park lands, this heritage hotel gives old-international allure with all current amenities. The hotel has fifty-seven fantastically adorned rooms and suites. They have fireplaces, hardwood floors, handwoven rugs, and mahogany four-poster king beds. The toilets have whirlpool baths for two. The Old Mill eating place has a stonewall and tapestry decor. It gives high-quality cuisine, top-notch wines, and excellent stay enjoyment with the aid of using a number of Toronto's best musicians in a romantic environment. You can experience a top-notch continental breakfast with inside the morning.
The Home Smith Bar has an equal, wealthy, and welcoming ecosystem because of the English Kingsway community that becomes the authentic home of the namesake. Enjoy first-rate cocktails even as being attentive to stay jazz musicians.At the Old Mill Inn Spa, you could revel in an outstanding makeover from the hustle and bustle of town life.
The great boutique hotels in Toronto provide elegant brief abodes interior a number of the city's maximum thrilling vintage buildings. Typically prepared with a long way fewer rooms than your common Hilton, these hotels provide a greater particular life with the aid of using gambling host to a few cool activities and eating places too.
Here are the great boutique hotels in Toronto:
Luxury Toronto Hotels
If you're seeking out stylish, Luxury Toronto Hotels to put your head on, you may be spoilt for preference through a huge style of luxurious hotels in Toronto, from decades-vintage to modern-day new additions.
Toronto gives you a number of the best hotels to live with inside the global and in case you are seeking to supply yourself that greater unique treatment, Toronto luxurious hotels will now no longer disappoint.
Luxury is aware of no bounds in those fantastic Toronto hotels that provide you perfect and unparalleled lodging in one of the global maximum magnificent cities.
There are several 5-super mega celebrity and 4-super mega celebrity luxurious hotels in Toronto boasting an intensive array of fashionable restaurants, sports activities bars, clothier boutiques, global-magnificence spas, sublime buying neighborhoods, and all of which you might assume from luxurious Toronto hotels.
No count number whether you're traveling for amusement or business, the luxurious Toronto hotels are flawlessly positioned with inside the coronary heart of the city near pinnacle Toronto attractions, amusement districts, monetary districts, and upscale buying neighborhoods. You will constantly locate yourself properly with inside the middle of actions.
On this page, you may locate the cream of the luxurious Toronto hotels. I want the statistics compiled right here will assist you to pick the royal luxury you're seeking out at the same time as you're in Toronto.
Hotel X Toronto
⭐⭐⭐⭐⭐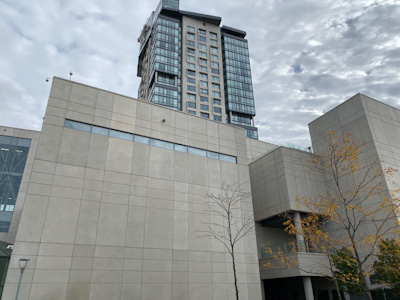 Hotel X Toronto might also additionally sound like something out of a Marvel comedian book, however, it's definitely The Library Collection's modern present to the hospitality world.Not most effective does the massive hotel with CN Tower perspectives boast 404 rooms and suites, however, it's additionally loaded with facilities like a film theater, artwork gallery, rooftop pool, numerous bars, and 80,000 rectangular toes of athletic area together with 9 squash courts.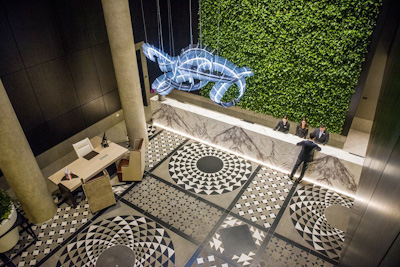 The entry is imposing, a curving staircase main as much as Maxx's Kitchen, African and Chinese stone set in complex styles redecorating the ground of the lobby.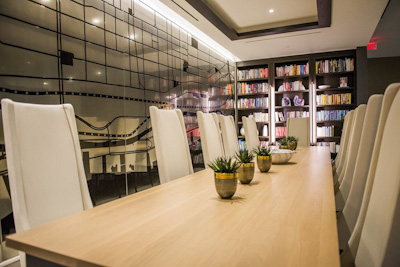 There are, of course, libraries, color-coordinated books on topics starting from sports activities and journeys to fiction and children's books.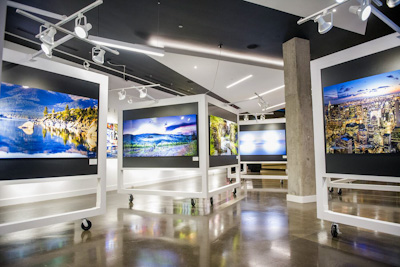 There are 800 breathtaking pix all taken around the sector through Neil Dankoff in the course of the hotel, however, they're especially on show on the Kandy Gallery, in which the artist himself may even be determined with inside the mornings."The Pond" rooftop pool is most effective available to hotel visitors, however, provides a number of the maximum amazing perspectives of the city. A herbal topic keeps with the rooftop "Falcon SkyBar," a three-degree bar open 12 months a yr from which actual falcons may be visible swooping in the front of the skyline.
Rooms variety from round 270 to 440 rectangular toes for rooms with king beds up to 2 queen beds for around $339 to $479 a night. Bathrooms include deep soaker tubs and Safe and L'Occitane tub products, and maximum suites have a view of the CN Tower and lake. There are 4 indoor DecoTurf tennis courts as a part of the Ten X athletic club, and tennis and squash training are available. There also are spin lessons and different lessons like weights and mat schooling. You're additionally unfastened to book non-public couples' schooling lessons, which run around one hundred twenty-five for an hour. The base of the historic Stanley Barracks is seen through the ground of a unique occasion area that connects to a large plaza outdoor with a larger garden, able to web website hosting a number of Toronto's maximum high-profile events at the same time as retaining a chunk of the city's history.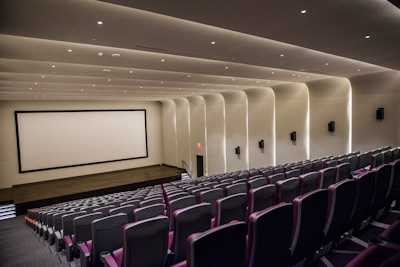 An 11,500-rectangular-foot cinema has 250 stadium-fashion seats, at the same time as a 1,550-rectangular foot screening room has a capability of 60.Maxx's Kitchen is Hotel X's all-motive breakfast, lunch, and dinner eating area. A seven-ounce East Coast pan-seared salmon fillet ($29) is not anything to write down domestic about, however has fine crispy pores and skin and makes for a well-balanced plate with zucchini, fennel slaw, pea purée, and roasted potatoes. With a way greater to explore (like a 29th-ground garden open to the public), this mecca of hotels places the Exhibition Place grounds on the map.
St Regis Toronto
⭐⭐⭐⭐⭐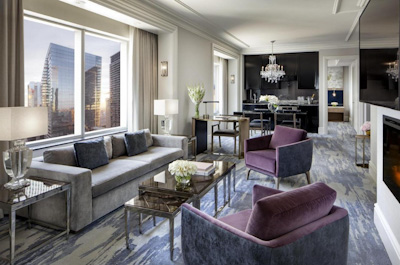 The St. Regis Toronto simplest public past due remaining year, having formerly been referred to as the Trump International Hotel and Tower Toronto after which the Adelaide Hotel beneath neath Marriott's Luxury Collection at the same time as it became conversions right into a St. Regis.The St Regis Toronto is placed at the nook of Bay St and Adelaide St in the heart of the Financial District in Downtown Toronto. It's right away throughout the road from the constructing used to paintings in, which work for a fulfilling second as I later looked upon the existence. Its vital region additionally makes it very clean to entrance. It's a quick 5-minute stroll from Union Station, in which GO switch trains and the Union-Pearson Express airport teach each terminates.
The outdoors and front are certainly lots extra modester than different St. Regises across the world. You won't even be aware of the hotel if you're rushing through alongside Adelaide St.
Once you're inner the hotel (possibly with the assistance of one of the bellmen who're satisfied to rotation the revolving doorways for you), the check-in desks are right away in a completely small sitting region off to the side.
The space with inside the foyer certainly appears a bit restricted, considering St. Regis simplest takes a part of the town area and has the relaxation being taken up through the neighboring Scotia Plaza constructing
St. Regis Toronto Check-in
The elevators are placed to the left of the foyer. The Astor Lounge, the hotel's caption cafe, and foyer lounge are placed in the back of the check-in desks, offering an extra seating area for individuals who are ready with inside the foyer.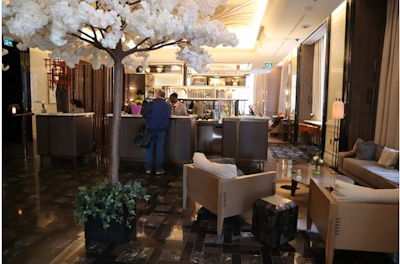 The hotel's hallways appear magnificent, having simplest freshly been repaired as a part of the conversion from a Trump Tower right into a St. Regis. Going into the apartment, you discover yourself in a quick hallway that turns up a spacious residing and eating room. The minibar is likewise housed here, collectively with the espresso and tea set. It's really well worth noting that the St. Regis Toronto simplest gives a greeting morning drink of espresso or tea through butler maintenance, in place of on a 24/7 foundation like many St. Regis homes across the world. The espresso and tea set consequently nonetheless is obtainable in very handy.
In phrases of the perspectives from the room, the St. Regis's region nestled in the skyscrapers of Downtown Toronto way which, you don't certainly get any perspectives of the CN Tower at all. You're truly handled to a "town view", which remains great to have at the better floors, however not anything too spectacular. All the lights with inside the room are managed through digital touch-display screen panels installed at the wall, which I believe had been carried out as a part of the latest makeover. The panels with inside the residing room additionally managed the lights of the fireplace, at the same time as the panels with inside the bedrooms could pull the curtains open or closed. What inspired me the most became possibly the hotel's butler service, which had been on the pinnacle in their recreation whilst it got here to assemble my unique desires and requests.
However, at the same time as the two-bedroom suite became visually stunning, the hotel desires to pay nearer interest to the finer info and patch up the small deficiencies from the Trump generation if it desires to set up a popularity as certainly considered one among Toronto's nice luxury hotels. The breakfast providing for elite terms, in addition to the complimentary espresso and tea being added simplest with inside the morning in place of 24/7, became lackluster in comparison to different St. Regis hotels across the world.
The Ritz-Carlton, Toronto
⭐⭐⭐⭐⭐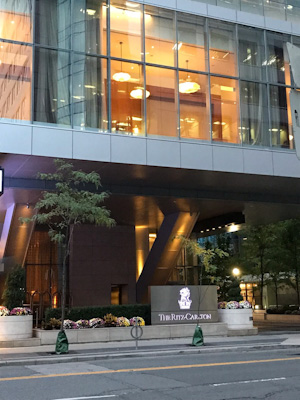 Luxury has located a brand new dome in Toronto inside the shape of a 53-tale iconic Ritz Carlton Toronto. If you've got cash to burn, pamper yourself in the newly opened deluxe hotel with inside the coronary heart of the bustling Financial District.
With its ultramodern decor, top-notch facilities, and impeccable service, the Ritz-Carlton Toronto defines new benchmarks of luxury in Toronto.Among the percent of main luxurious Toronto hotels, this breathtaking architectural landmark has 267 expensive rooms and suites. All visitor rooms and suites feature current facilities, hi-tech gadgets, opulent bedding, lavish bathroom, fully-stocked bar with refrigerator, and lovely view of Toronto skyline or Lake Ontario.The extravagant Ritz-Carlton Spa leaves not anything to spare in a first-class environment to assuage away stress. With sixteen remedy rooms, steam, sauna, and energy pools, you may discover it hard to resist. A yoga studio and a modern-day gym spherical out the facilities of the expensive haven.Relish the lip-smacking delicacies organized with fresh, domestic-grown components on the TOCA Restaurant.Just steps from the Design Exchange, CN Tower, Rogers Centre, Roy Thomson Hall, and the Entertainment District, this magnificent hotel gives admission to all the well-known landmarks this colorful town has to offer.
Bisha Hotel
⭐⭐⭐⭐⭐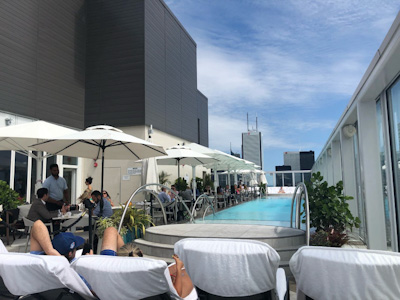 Across the Bisha Hotel, you may discover layout picks bolder than a person sliding into your DMs once you appeared them on a relationship app. Rooms are available in a mass versions with exceptional functions like a personal terrace, individual dwelling room, or seriousness parameters. Adorned out in artwork and wealthy colors of military and red or black and mildew, all the rooms encompass a Nespresso machine, ground-to-ceiling casement, and a flat-display TV. Plain marble lavatories include heated flooring and Byredo facilities which have a heady fragrance so scorching it will make you faint. At four hundred rectangular feet, the smallest room is bigger than a few Toronto condos.
Wakey with De Mello Palheta coffee and a house-baked biscuit at Parisian café French Made, or pop with the aid of using at lunch to seize one in every one of their side dishes or burgers.For an eating revel in to clatter your socks off, Michelin-Star chef Akira Back's Japanese eating place is a must think to do. After you had your suffusion of the Bisha Hotel's masterfully curated delicacies, the gloomy Mister C. cocktail bar. There you are must anchor in for a nightcap.If you'll as an alternative depart the hotel base in your nightly avocation, the Bisha Hotel is encircled with the aid of using King West's hotbed of present-day eating places and bars, in the event that you could effortlessly stroll to, and in the end, stumble domestic from.
Shangri-La Hotel Toronto
⭐
⭐
⭐
⭐
⭐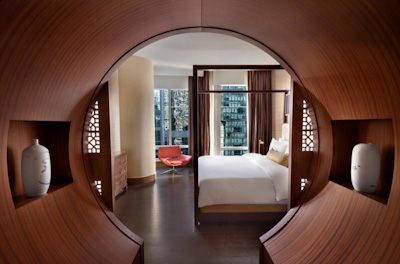 At the University not far from Adelaide,Shangri La Toronto has been open on the grounds that 2012, right away deformation Toronto's lofty skyline with a famous 702-foot strain, doing it one of the top 10 highest houses in Canada Toronto.Like beauty, a lousy lot all the one-of-a-kind new elegant lodges on the top floors, which consist of 353 modules, are all dwelling flats.The under floors feature the motel piece, with 202 rooms devoted to tourists.
Identically known is the putting sculpture through manner way of Zhang Huan, called Rising, which abilities a brute circled through manner way of a herd of pigeons greeting site visitors from University Avenue. Indoors, the steeply-priced interior is properly swanky.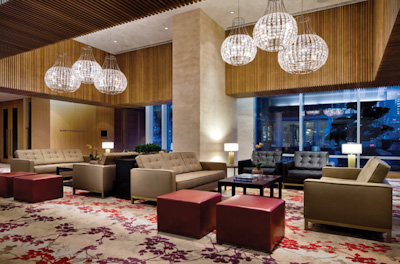 The lobby opens to a restroom, and 'bar' location, which is probably almost airy in evaluation to the bedroom location that feels a little full of a table, TV console, king-period bed, and twin bedside tables. A charged-up and geared-up iPad is your key to room issuer and concierge maintenance, but sadly no Fruit Ninja. Small offerings decorate the morning order, much like the Nespresso Zenius Coffee Machine, which jets out java juice with a purée of the key and the automatic gap coating, allowing you to apprehend the sun is up, and it's time to get out.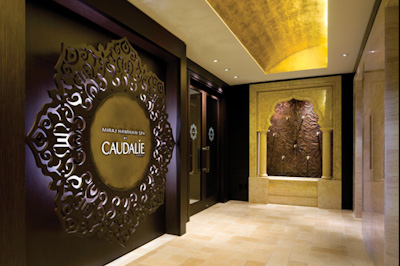 On-net web page is the big Miraj Hammam Spa, similarly to a 9,000 quadratic foot health club that I did now no longer set one foot in.Rooms start at $4 hundred a night, it really is pretty a lousy lot on par with the alternative luxurious lodges dotted around downtown. On par are the episodes of falling glass. Four episodes in almost years rank them charming immoderate the numerous opposition somewhere, D. Trump is camp his hands a Los Angeles Mr. Burns...excellent
The Fairmont Royal York
⭐⭐⭐⭐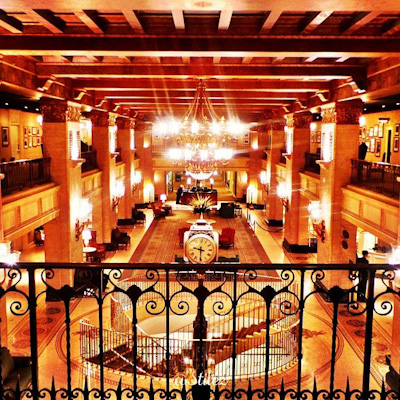 Situated in downtown Toronto, the Fairmont Royal York is one of the most stylish and ancient luxurious Toronto hotels.If you're searching for a grand royal experience, this Toronto landmark hotel is ideal for you. The hotel itself is a brilliant piece of structure with ornate furnishings. It has a gallery of pix revealing the records of Toronto. Enjoying a cup of espresso in its old-school foyer is an exquisite experience.
It is one of the biggest hotels in Toronto, with 1365 tastefully embellished visitor rooms and suites. The Victorian-fashion rooms are equipped with vintage fixtures and accessories. However, a number of the rooms are relatively small with inside the old-international European fashion. The hotel has as many as 5 eating places and 4 lounges, offering a perfect array of culinary varieties. The Library Bar serves a number of quality martinis with inside the city. You can loosen up and unwind on the Elizabeth Milan Day Spa or use the trendy health facilities.
Location wise, the hotel is a notable choice. It's throughout the road from Union Station and near fundamental visitor sights like CN Tower, Air Canada Centre, Hockey Hall of Fame, St. Lawrence Market, and Rogers Centre. It's additionally simply stepping far from the quality entertainment, nightlife, dining, and buying outlets. The hotel is likewise linked to the underground PATH walkway.
Delta Hotels By Marriott Toronto East
⭐⭐⭐⭐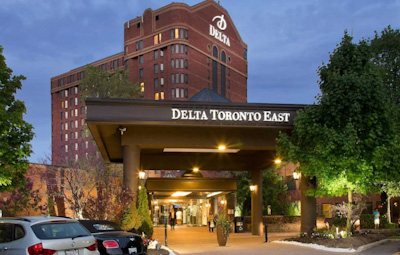 The Delta Hotel Toronto is a hotel that becomes opened in 2014. The Delta Hotels By Marriott Toronto East is simply stepped far from the education station and inside a smooth strolling interval of the Skywalk.
If it's miles open, you could get at once from the skywalk to the 1/3 ground of the hotel, take the lift right all the way down to the reception, and take a look at it very without problems and conveniently. Its region proper throughout the road from the CN Tower and the Toronto Convention Center, which can be proper outdoor the hotel. It is likewise within strolling distance of the Waterfront and Queen's Quay. A hotel Downtown can rarely be higher than the Delta Hotel Toronto.
It is a perfect hotel for the ones seeking out quick commutes in Toronto and now no longer always want a car. You can stroll to the principal points of interest with inside the town center. The rooms are realistic and functional, and whilst the eating places aren't some pleasant the town has to offer, they have got the lot you want for a cushy stay.
One King West Hotel & Residence
⭐⭐⭐⭐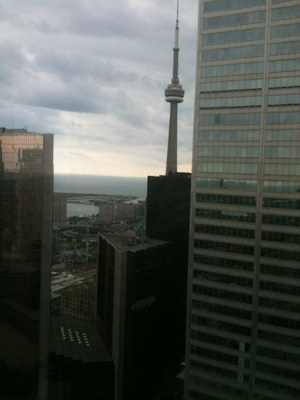 Built in 1914, the One King West Hotel & Residence is an awesome fusion of ancient beauty and present-day services.This all-suite hotel gives the consolation of domesticity with spacious and fantastically embellished suites. The suites are supplied with a lot of highly-priced services inclusive of refrigerators, microwaves, dishwashers, washers, dryers, snug beds.The One King West has numerous eating and consuming options, including terrific eating places Bistro on King, Petite Thuet, and fashionable Henri's Bar.
The rooftop gym functions as a present-day system and gives an exceptional panoramic view of Lake Ontario.The hotel is nestled flawlessly with inside the coronary heart of the economic district and isn't always some distance far from many famed Toronto sights like Eaton Centre, Hockey Hall of Fame, Air Canada Centre, CN Tower, and Rogers Centre.The hotel is likewise related to PATH, Toronto's underground community of shops, eating places, and leisure options.
Marriott Eaton Centre
⭐⭐⭐⭐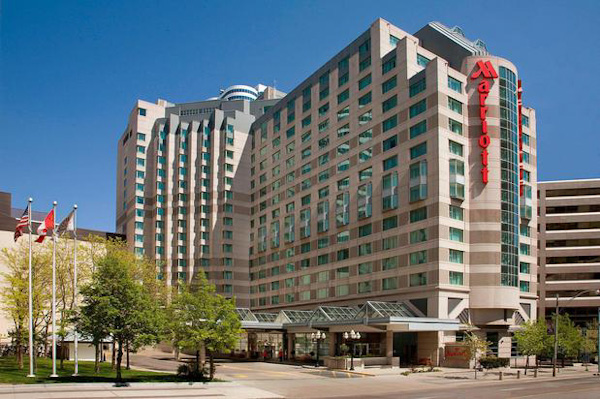 Luxury, comfort, and fashion look forward to you at the Marriott Eaton Centre.With a wonderful area and quite a number of considerate amenities, they provide a picture-perfect hotel vacation spot for Toronto visitors. Whether you're right here for paintings or to discover the city, you'll be thrilled with spacious rooms and suites, which function luxurious extras which include spa-stimulated tub merchandise and deluxe bedding. High-pace Internet for your room maintains you connected, at the same time as a flat-display TV with top-rate channels lets you loosen up and unwind after a hectic day in Toronto. The web page restaurant, Trios, showcases clean best eating, and suitable Trinity Square perspectives in an airy, current atmosphere. Treat yourself to actual luxurious life at the Marriott Downtown at CF Toronto Eaton Centre Hotel.
Hilton Toronto
⭐⭐⭐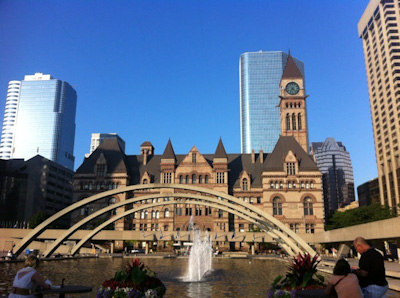 Situated at the western fringe of the monetary district, proper throughout the road from the Four Seasons Centre for the Performing Arts, the Hilton Toronto is a sought-after amongst enterprise tourists and opera buffs.The hotel boasts present-day and spacious rooms embellished with flickering luxurious and snug furnishings. Pamper yourself in the government visitor rooms offering extra services consisting of plush terry cloth bathrobes, ergonomically designed table chairs, and get right of entry to a personal front room that serves continental breakfast and night snacks.One of the interesting aspects is the glass-pill elevator. As you journey up in your room inside the elevator, you could experience the first-rate perspectives of Toronto.For your health and recreation, there may be a heated pool that is 1/2 indoor and 1/2 outdoor. You also can experience the Jacuzzi and Sauna along with the pool. The cutting-edge health room gives updated equipment.
If you need to experience a number of the greatest cuisines in Toronto, go to Tundra eating place at Hilton Toronto. The eating place functions as an exceptional choice of tantalizing and revolutionary alternatives in order to power your flavor buds crazy! The well-known Barristers Bar is a really perfect region to unwind after a protracted day with a cocktail.The Hilton Hotel Toronto is a quick stroll from the CN Tower, Rogers Centre, Eaton Centre, and lots of Toronto's maximum famous theaters. The hotel additionally has directly got right of entry to PATH, a 16-mile underground community of shops, services, and restaurants, particularly handy in winter.
Sheraton Centre Toronto Hotel
⭐⭐⭐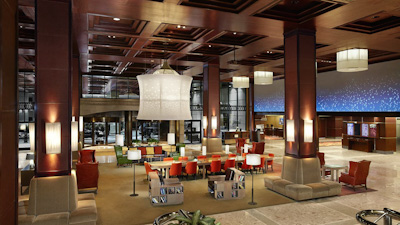 Prepare to revel in the very best consolation and traditional rest at this downtown high-rise, centrally placed among the commercial enterprise and enjoyment districts of Toronto. The 2.5-acre waterfall lawn is the maximum specific characteristic of the hotel which distinguishes it from its competitors.The minute you stroll into the 2.5-acre lawn atrium foyer of the Sheraton Centre Toronto, the feel of herbal splendor is overwhelming. Enjoy the alternate surroundings and take a spoil from the hustle and bustle with inside the two-tale picturesque waterfalls and gardens.Each room hosts designer-fashion fixtures and a Sheraton Sweet Sleeper mattress with plush-pinnacle mattresses. Leather and mahogany are stamped in huge accommodating areas. From the conventional visitor room to the oversized top rate suites, facilities abound in a lavish environment that spell consolation and convenience.
The 43-tale Toronto hotel gives a heated indoor/outdoor pool, upscale Senses Spa and Massage Clinic, an in-depth health center, four restaurants, and a full-carrier commercial enterprise center.Sheraton Centre Toronto Hotel is one of these luxurious Toronto hotels without problems linked to PATH, a 16-mile underground fusion of shops, services, and restaurants.The hotel is simply from Nathan Phillips Square and City Hall. The Eaton Centre Shopping Mall and the Four Seasons Centre for the Performing Arts are simply stepping far from the hotel.
Hyatt Regency Toronto
⭐⭐⭐⭐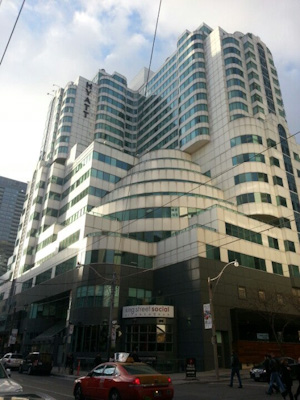 Hyatt Regency Toronto is an impressive and modern hotel positioned properly with inside the thick of the motion of the Entertainment District. After a multi-million dollar, significant protection of late, this luxurious hotel possesses a fashionable and smooth look.The hotel gives deluxe hotels with its 394 glowing rooms and suites. The rooms are generously huge and function modern-day facilities and clothier furnishings. Here you may discover Hyatt Grand BedsTM with remarkable gentle bedding, 42" plasma TV, iPod stereo with iPod docking station, Wi-Fi Internet, and spa-stimulated tub facilities. Some visitor rooms boast incredible perspectives of the downtown Toronto skyline which include the CN Tower. If you are unfortunate now no longer to have a view room, test out a doors pool at the rooftop, which gives exceptional perspectives.
The hotel has 2 eating places and bars, however when you have time I recommend you discover rankings of eating places and bars positioned inside taking walks distance of the hotel.With 25,000 rectangular ft of occasion space, the Hyatt Regency is a super-region for your enterprise meetings, wedding, and different social gatherings.The Hyatt Regency is positioned with inside the colorful theater district, imparting visitors an exceptional possibility to revel in top-notch plays, dramas, comedy shows, opera, and lots more.The hotel is likewise near the monetary district and within walking distance of the CN Tower, Rogers Centre, and Metro Toronto Convention Centre.
Four Seasons Toronto
⭐⭐⭐⭐⭐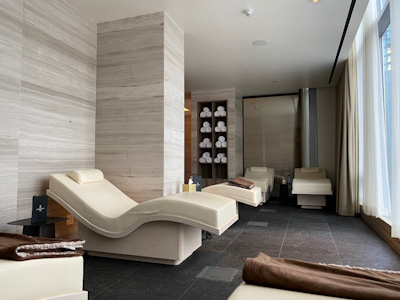 Four Seasons Toronto hotel has been given a brand-new region in Toronto. Towering fifty-five memories with inside the coronary heart of glamorous Yorkville, the logo-new Four Seasons Toronto changed the 'vintage however classy' Four Seasons hotel formerly placed on the Avenue Road.
The glossy and shining glass-clad hotel is designed by means of the world-well-known layout residence Yabu Pushelberg. The fashionable new Four Seasons hotel gives a number of the maximum spacious visitor rooms and suites. You will locate contemporary-day furniture and cushy services inexpensive rooms. Here you'll revel in the equal swift, professional, and courteous visitor offerings with the personalized effect trademark of the Four Seasons logo.
Savor present-day French delicacies organized via the means of Michelin-starred Chef Daniel Boulud at Cafe Boulud restaurant, whilst the bar living room gives a huge variety of cocktails collectively with informal fare in a state-of-the-art and contemporary-day ambiance.After a busy day of sightseeing, pamper yourself in Toronto's most modern luxurious spa with a calming deal and take a dip into an indoor rest pool.The hotel simply steps far from elegant Bloor Street, taken into consideration on par with acclaimed Fifth Avenue in New York. Whether you are seeking out the most up-to-date developments or fashionable classics, you'll locate right here the maximum expensive fashion, jewelry, beauty, and add-ons stores promoting large logo call items.
Park Hyatt Toronto
⭐⭐⭐⭐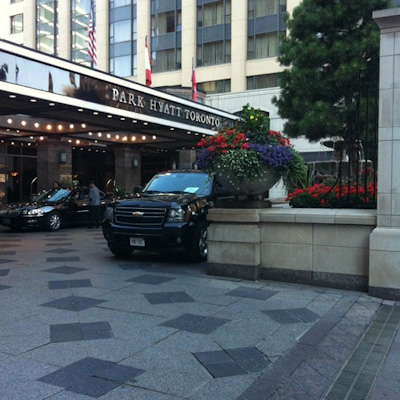 Conveniently positioned with inside the coronary heart of the upscale purchasing district of Yorkville, Park Hyatt Toronto gives exceptional consolation and fantastic services.The award-triumphing hotel gives well-appointed, spacious visitor rooms and suites coupled with all the contemporary-day amenities.The hotel is likewise well-known for its award-triumphing Stillwater Spa. Rejuvenate yourself with a collection of massages and frame remedies on the metropolis's satisfactory spa.
You can experience exceptional wines and seize the awesome view of the metropolis from the Roof Lounge bar positioned at the 18th ground of this amazing hotel.One of the satisfactory matters about this luxurious Toronto hotel is its great location. The hotel is positioned on Bloor Street West, which is one of the maximum steeply-priced purchasing streets with inside the world.You will discover an extensive kind of modern-day boutique shops, grand purchasing malls, world-well-known museums, exquisite artwork galleries, and stylish eating places only a quick distance away.
InterContinental Toronto Yorkville
⭐⭐⭐⭐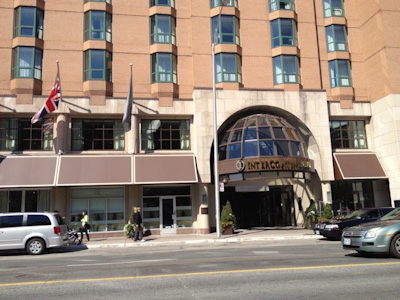 The Yorkville Royal Sonesta Hotel Toronto is a tremendous hotel positioned with inside the very coronary heart of the Yorkville district and gives the pleasant opportunity to different upscale hotels of the close by vicinity.With 208 stylishly appointed, spacious rooms and suites, the hotel gives a snug and commendable accommodation. The hotel is famous for its top-notch career and the hotel body of workers has obtained incredible compliments from visitors over a length of time.Don't leave out the possibility to experience delectable delicacies at the award-prevailing Signature Restaurant. You can loosen up after a luxurious dinner with a pitcher of vodka in a stylish and glossy Proof Vodka Bar.
InterContinental Toronto Yorkville is surrounded by a few incredible museums and artwork galleries inclusive of the Royal Ontario Museum, Bata Shoe Museum, and Gardiner Museum.The hotel is likewise only a two-minute stroll from the Bloor-Yorkville buying area, in which you may locate a tremendous array of high-give-up boutiques and buying malls.
Toronto Marriott Bloor Yorkville Hotel
⭐⭐⭐⭐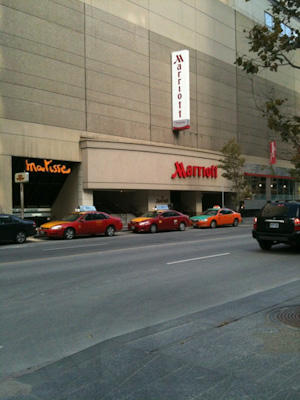 Nestled with inside the high-quit Yorkville vicinity chock-a-block with high priced boutiques, stylish restaurants, fashionable spas, and world-elegance entertainment, Toronto Marriott City Centre Hotel presents particular upscale accommodation.The newly renovated hotel is close to many points of interest which include the Royal Ontario Museum, Gardiner Museum of Ceramic Arts, Royal Conservatory of Music, and Eaton Centre.The hotel has 258 oversized, immaculately smooth rooms and suites. Well-appointed visitor rooms function as present-day furnishings, a 42" LCD TV, high-pace Internet access (greater charge), massive painting desks, and ergonomic chairs.
Matisse Restaurant and Bar is open for breakfast, lunch, and dinner and serves worldwide cuisines in an informal ambiance. For your exercising routine, go to the latest gymnasium or unwind in the quiet of the day with inside the sauna.The hotel's area proper on the pinnacle of the Bloor-Yonge subway station lets you get across the metropolis with ease.Whether you're on an amusement experience or an enterprise tour, the hotel is an ideal area with its handy facilities and relevant area.
The Westin Toronto Airport
⭐⭐⭐⭐
Westin Toronto Airport is one of the luxurious Toronto hotels positioned properly at the Toronto waterfront and boasts a wide-ranging view of Lake Ontario and a first-rate metropolis skyline. If you're seeking out the ease of downtown Toronto and the incredible vista of Lake Ontario, that is a splendid alternative for you.The sprawling hotel gives 977 high-priced rooms and suites geared up with cutting-edge facilities. Enjoy cushy nighttime sleep with the Westin Heavenly Bed and a calming spa-like internal Heavenly Bath.
The business-friendly hotel has 70,000 rectangular toes of assembly space, fashionable Italian eating place Toula and The Chartroom Bar and Lounge.Other predominant facilities on the Westin Harbour Castle consist of WestinWORKOUT Gym, an indoor swimming pool, and a whirlpool.You may also discover that the hotel is fairly out of the way. But a TTC streetcar forestalls proper in the front of the hotel offers you a brief admission to Union Station and downtown Toronto.Also, you may without problems stroll to well-known Toronto warm spots like Harbourfront Centre, CN Tower, Hockey Hall of Fame, Air Canada Centre, and St. Lawrence Market. You will even discover the Toronto Island ferry docks adjoining the hotel.
The King Edward Hotel
⭐⭐⭐⭐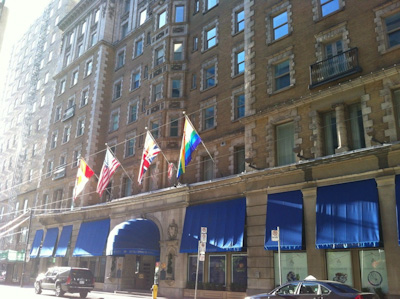 Located with inside the coronary heart of downtown Toronto, One King West Hotel & Residence (formerly called Le Meridien King Edward) is one of the ancient luxurious Toronto hotels. The hotel gives old-international appeal with cutting-edge comforts.With its majestic structure and elegant decor, the stylish and ancient hotel is difficult to miss.As quickly as you input the hotel, a grand foyer with reddish-red marble columns and a glass-domed roof greets you.
The visitor rooms are embellished with a private touch. You will absolutely experience staying inside the hotel with visitor rooms supplying contemporary amenities, snug beds, and high-priced bathrooms.The hotel has an excellent eating place and bar, a cutting-edge spa, a current health center, and a huge enterprise center.Finally, with an exceptional location, simply steps far from Yonge Street and a subway station, you may without problems get entry to all fundamental attractions. You can experience a brief walk to the Eaton Centre, Hockey Hall of Fame, and St. Lawrence Market or discover many restaurants, bars, and stores with inside the area.
Here are the best luxury hotels in Toronto:
Mid-range Budget Hotels in Toronto
Are you searching out good-price, few-frills mid-variety budget hotels in Toronto? There is a big choice of fairly priced Toronto hotels that unfolds frivolously with inside the downtown area.These Mid-Range Budget Hotels in Toronto can prevent a good-looking sum of money without compromising comfort, convenience, and security.Many of those mid-variety budget hotels in Toronto are located at excellent places in downtown Toronto and few of them even occupy high areas in the latest and upscale neighborhoods. With their places near public transit, you could effortlessly get admission to all the most important points of interest and websites with inside the metropolis.
Apart from their places, a maximum of the mid-variety budget hotels in Toronto provides cushy and spacious rooms, an on-web website online restaurant, a health center, a swimming pool, a small occasion space, room service, and valet parking.If you move with hotel ratings, Toronto's moderate hotels are especially three and three-five stars, standard hotels. Though room charges range appreciably all through top and coffee seasons, the common fee for mid-variety Toronto hotels is someplace between $125- $200.If you do not need to empty your financial institution of stability and nonetheless revel in the quality this metropolis has to provide, here's a listing of a number of the famous mid-variety budget hotels in Toronto, imparting incredible price on your money.
Strathcona Hotel
⭐⭐⭐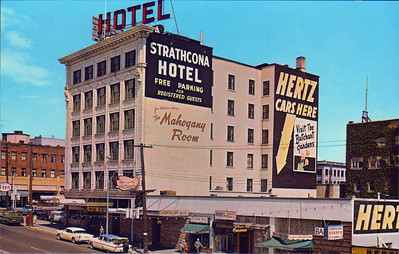 If you're seeking out inexpensive lodging with inside the Financial District, the Strathcona Hotel is an extremely good choice for you.Perfectly nestled with inside the coronary heart of downtown Toronto, the hotel is simple steps to really each primary appeal of the city. Air Canada Centre, Rogers Centre, CN Tower, Metro Toronto Convention Centre, Hockey Hall of Fame, Harbourfront are a quick stroll from the hotel.The Strathcona Hotel Toronto is located immediately throughout the road from Union Station, a perfect plus factor in case you are touring via way of means of rail.
With the final maintenance in 2003, the hotel capabilities 194 smoke-loose visitor rooms. The rooms are on the smaller side, however nevertheless cushy and spotless. The rooms provide preferred services which include Wi-Fi Internet access.The hotel gives a British-fashion pub and informal York Street Cafe serving delectable breakfast and lunch. It additionally houses a 24-hour commercial enterprise center.Keep in mind that the hotel would not have a parking facility. There isn't any health club either. But the hotel gives discounted passes to the neighboring health club.
Hotel Victoria
⭐⭐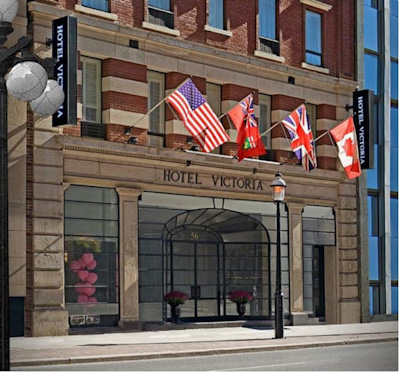 Enviably positioned with inside the coronary heart of downtown Toronto's Financial District, the Hotel Victoria is the second-oldest hotel in Toronto. Built in 1909, the small and boutique-style hotel gives a remarkable private service.The outstanding aspect of the hotel is its top region on Yonge Street. The hotel is most effectively a block from the Hockey Hall of Fame. It is likewise very near main sights just like the CN Tower, St. Lawrence Market, and Eaton Centre. Union Station is likewise only a quick stroll away.If you're in Toronto for a live performance or sports activities event, then you may discover that the hotel is simply an excellent vicinity to put your head. The hotel is inside 1 Km of Air Canada Centre, Sony Centre For the Performing Arts, Roy Thomson Hall, Massey Hall, Canon Theatre, and Royal Alexandra Theatre.
Hotel Victoria has fifty-six these days renovated, intimate visitor rooms. The rooms aren't outsized, however, they're nevertheless cushy and adequate. The visitor rooms are equipped with trendy services together with complimentary Wi-Fi access, iPod docking station, top-rated cable TV, espresso maker, contemporary-day furnishings, and snug beds with pillow-pinnacle mattresses.You can revel in breakfast and lunch at the Over Easy Restaurant. Parking and health center aren't to be had at the hotel, however, you could discover them close by the hotel.
Radisson Hotel Admiral Toronto-Harbourfront
⭐⭐⭐
Radisson Blu Toronto Downtown is one of the mid-variety budget hotels located at the Toronto harbor. The boutique-style hotel gives fantastic perspectives of Lake Ontario and the Toronto skyline, which include the CN Tower.If you are attending a baseball game, the hotel is a wonderful preference with its handy place simply three blocks from the Rogers Centre.
The spacious rooms and suites boast panoramic perspectives of the harbor and city. Excellent services and centers which include complimentary high-speed, Wi-Fi internet, a massive painting desk, top rate cable TV, and relaxed bedding make your life very exciting and satisfying.Experience culinary delights on the Watermark Restaurant and Lounge overlooking Lake Ontario and Toronto Islands. Relaxing in an outside swimming pool observing the CN Tower is likewise an outstanding experience. Or take benefit of the completely renovated gym with a lot of cardiovascular and weight education equipment.The hotel is minutes from the CN Tower, Air Canada Centre, Metro Toronto Convention Centre, and Toronto Islands ferry dock. With public transportation (streetcar stop) effortlessly placed at its doorstep, all sights of downtown Toronto are without problems accessible.
Residence Inn by Marriott Toronto Downtown
⭐⭐⭐⭐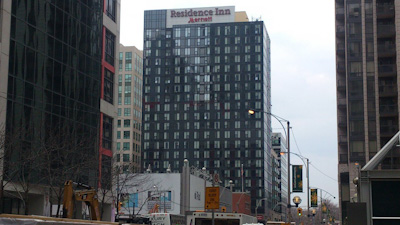 Well, what ought to I say about this wonderful hotel! If you're searching out a 5-big name atmosphere with 3-big name prices, that is the hotel for you.Located with inside the coronary heart of the famed Entertainment District, the Residence Inn By Marriott Toronto Downtown by way of means of Marriott Toronto Downtown is one of the first-rate mid-variety budget hotels in Toronto with all present-day facilities and gives the maximum bang for the buck! With 256 elegant, oversized suites, the hotel is ideal for entertainment and own circle of relatives. The suites are geared up with a sleeper sofa, 32" LCD TV, complimentary Wi-Fi, paintings desks, extravagant and luxurious bedding. The suite's additional characteristic completely geared up kitchens with a fridge, stove tops, microwave, dishwasher, and coffee maker.
Savor the complementary, luxurious buffet breakfast proposing greater than 60 objects or revel in loose supper with inside the evening. Relax and unwind with inside the indoor swimming pool, Jacuzzi, or present-day health center.The first-rate gain of the hotel is its proximity to many predominant attractions. The hotel may be very near the Metro Toronto Convention Centre, Rogers Centre, CN Tower, and Harbourfront. The hotel additionally affords clean admission to the area's first-rate theaters, superb restaurants, and captivating nightlife. You'll by no means move incorrect via way of means of staying at this hotel to your subsequent Toronto getaway. Mark my words!
Hilton Garden Inn Toronto Downtown
⭐⭐⭐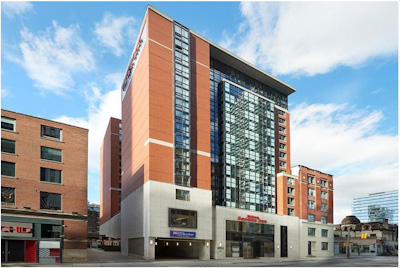 Encircled through many pinnacle Toronto attractions, the Hilton Garden Inn Toronto Downtown is a reasonably new belonging and one of the most famous mid-variety budget hotels in Toronto downtown.The hotel gives present-day and immaculate visitor rooms and suites. The massive rooms feature snug beds, exquisite linens, and comfortable duvet, a massive paintings table with an ergonomic Herman Miller Mirra chair, a 37" LCD TV, complimentary high-velocity internet, refrigerator, microwave, and espresso maker.For your health and recreation, the hotel gives an on-web page health center, an indoor swimming pool, and a whirlpool. You can revel in a freshly organized breakfast and dinner on the Marquis Bistro or loosen up in a quiet and comfortable Marquis Lounge looking at a sport on a 42" plasma TV.
CN Tower, Rogers Centre, Chinatown, and Metro Toronto Convention Centre are simply a quick strolling distance from the hotel. Since the hotel is near many theaters, there is usually a pinnacle-notch overall performance to revel in.
Novotel Toronto Centre
⭐⭐⭐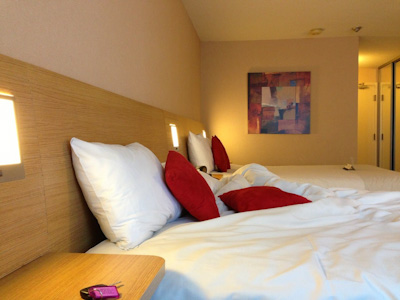 The Novotel North York is a fairly good hotel with a handy valuable area in downtown Toronto, only a brief stroll from the Union Station.There are numerous fundamental sights close to the hotel together with the Hockey Hall of Fame, Air Canada Centre, Sony Centre of Performing Arts, and St. Lawrence market. Across the street, you may locate many first-rate eating places and bars. Financial District is likewise 15 mins stroll from the hotel.
The spacious and easy rooms include Wi-Fi, iPod docking station, espresso maker, cushy beds, and en suite bath. The hotel team of workers could be very pleasant and helpful.The hotel capabilities an on-web page Cafe Nicole restaurant, Stage Door lounge, generously-sized health center, and an indoor heated pool with sauna and Jacuzzi.Try a terrific buffet breakfast at the hotel. The luxurious buffet gives an extensive style of food eggs, cereal, bread, muffins, pastries, tea, espresso, juice, and fruits.
Delta Chelsea Toronto
⭐⭐⭐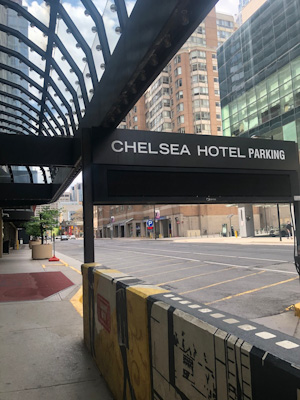 The Chelsea Hotel Toronto Canada's largest hotel is placed with inside the coronary heart of downtown Toronto and inside taking walks distance of the monetary district, the Toronto Eaton Centre, Yonge-Dundas Square, brilliant stay theatre, lively nightlife, and electrifying attractions.With about 1,590 rooms from unmarried deluxe to spacious own circle of relatives suites, the Delta Chelsea caters to an extensive variety of tourists, from households to commercial enterprise executives. The particular mixture of current layout and concrete beauty gives visitors maximum consolation and luxury.The Delta Chelsea is one of the quality own circle of relatives-pleasant mid-variety budget hotels in Toronto.
The fully-geared up two-bedroom apartment-fashion Family Fun Suites are six hundred rectangular ft and feature a kitchen, dwelling room, and a play vicinity for children. The suites provide kids' unique services which include step-up stools, kid's chairs, cookie jars, alphabet refrigerator magnets, in-room DVD, and X-BOX with unfastened get entry to films and video games on the Kid Centre, bunk-beds, and take-domestic gifts.If you're touring with kids, keep in mind to go to the Family Fun Zone on the second floor. It capabilities an own circle of relatives pools with a 130ft indoor 'Corkscrew' waterslide downtown Toronto's smallest indoor waterslide, Club 33 lounge, and Kid Centre. Kids honestly love this place!There is likewise an adults-simplest indoor pool and whirlpool to loosen up and a fitness center to preserve your health routine. The award-prevailing Elmwood Spa capabilities Severa remedy rooms and Water Therapies, which includes a swimming pool, whirlpool, and steam rooms.The hotel has numerous eating places serving scrumptious cuisines and top-rate cocktails.
Mid-range Budget Hotels In Toronto - Financial District:
Cheap Toronto Hotels
If you are touring on finances and seeking out reasonably-priced Toronto hotels, you will discover numerous awesome options.Toronto finances hotels provide you easy and snug lodging but, greater importantly, store a splendid deal of your hard-earned money.Most of those reasonably-priced Toronto hotels are scattered in diverse districts of downtown Toronto. Perfectly placed near primary traveler warm spots, enterprise establishments, and public transit systems, those reasonably-priced hotels in Toronto are excellent for enjoyment and enterprise travelers.
But wait. What do you need to sacrifice in choosing low tariffs? Cheap Toronto Hotels provide a traditional trade-off among centers and prices. What you get right here is decent, no-frills lodging in small-to-medium rooms, outfitted with simple amenities.You ought to surrender costly amenities, ultra-contemporary-day gadgets, and fashion dressmaker furnishings. You might not discover costly beds, posh tub accessories, massive swimming pools and Jacuzzis, present-day health centers, on-page restaurants, big feast halls, and assembly areas in reasonably-priced Toronto hotels.So, in case you do not need to dig deep into your pocket for your lodgings, right here is my listing of nice reasonably-priced hotels in downtown Toronto imparting remaining low prices. But maintain the one's barriers in thoughts earlier than choosing a reasonably-priced Toronto hotel.For your information, a hotel with prices between $75- $125 is taken into consideration as a reasonably-priced discount hotel through the Toronto standard.
Super 8 Downtown Toronto
⭐⭐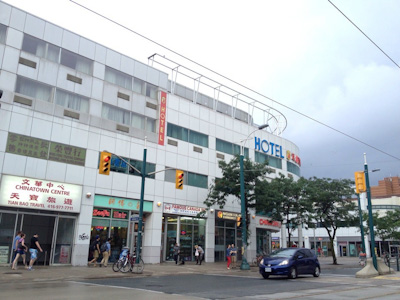 If you are searching for a terrific location to sleep and do not have massive hopes of luxury, Super 8 By Wyndham Downtown Toronto is a super-economical hotel for you.Located with inside the coronary heart of the lively Chinatown community of Toronto, the hotel is proper at the Spadina streetcar line presenting amazing public transit access.Super eight Downtown Toronto has ninety-two well-equipped, air-conditioned visitor rooms providing cushy accommodation. The vivid and present-day rooms function loose high-velocity internet, Cable TV, massive paintings, table and chair, mini-fridge, microwave, and espresso maker.
Begin your day with a complimentary Super Start breakfast with inside the morning, go to a gym, or experience Shiatsu massages to unwind and pressure after a busy day of sightseeing. The hotel additionally functions as a small assembly room for commercial enterprise travelers.The hotel is likewise inside on foot to diverse Toronto sights inclusive of CN Tower, Art Gallery of Ontario, Kensington Market, Rogers Centre, and Eaton Centre. You can even discover masses of reasonably-priced however excellent eateries nearby. It's additionally a super base to experience the well-known Toronto Chinatown Festival with inside the summer.
Best Western Primrose Hotel Downtown-Toronto
⭐⭐⭐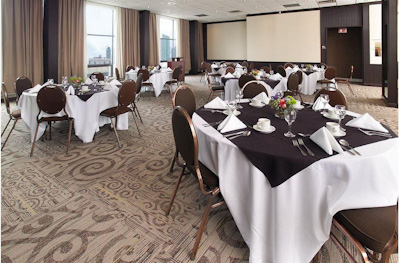 The Best Western Primrose is a full-service hotel positioned simply blocks from the dynamic Yonge Street in downtown Toronto and steps far from a number of the quality entertainment, shopping, dining, and enterprise institutions of downtown Toronto.With 335 recently renovated visitor rooms and suites, the hotel is one of the most important reasonably-priced Toronto hotels. The spacious rooms are outfitted with handy and cushy services such as complimentary Wi-Fi access, TV with top-class cable channels, and big, relaxed beds with a 250 thread matter cover bedding package.
For your exercising routine, go to the modern, well-prepared health center. Or take a dip with inside the outdoor swimming pool in the heat of summer. The cedar saunas also are a super region to loosen up and rejuvenate after an eventful day.The hotel additionally gives a well-resourced enterprise center, reachable 24 hours a day. While the Primrose Restaurant and Bar serves lip-smacking delicacies and a super style of cocktails.With great accommodations, a big selection of services and facilities, a warm welcome, and a pleasant smile, reasonably-priced hotels in Toronto no longer always ought to be reasonably priced in quality.
Econo Lodge Inn & Suites Downtown
⭐⭐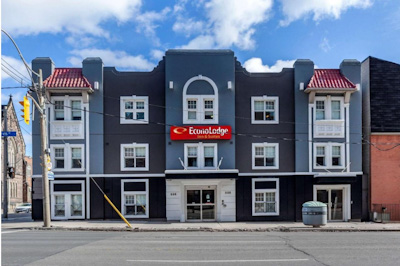 Econo Lodge Inn & Suites Downtown frequently receives poor critiques for offerings and services and isn't always very famous amongst visitors.Located close to Allan Gardens in downtown Toronto, this affordable hotel is near Ryerson University, Canon Theatre, St. Michael's Cathedral, Toronto Eaton Centre, and Yonge-Dundas Square.
Most rooms are very small and pretty primary, providing loose high-pace net access, loose nearby calls, and cable TV. One extra downside is that there is no elevator.The plus factors of this pet-friendly hotel are complimentary breakfast and a commercial enterprise center.If you're snug with bare, primary lodging and do not care about approximately pricey services, you couldn't forget this cheap hotel for your subsequent ride to Toronto.
Roehampton Hotel
⭐⭐⭐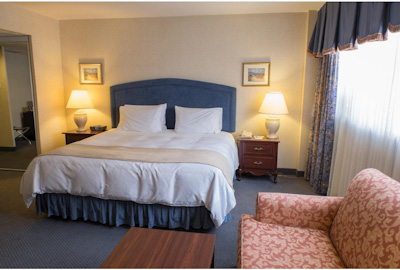 Here are some other of the cheap and best hotels in Toronto, Roehampton Hotel has status close to Ellington subway station (9-min walk). It is stationed off an avenue with cafés and companies with inside the surroundings. The 109 air-conditioned rooms of this hotel offer loose nearby calls, espresso makers, ironing boards, loose Wi-Fi, TVs, and lavatories with rainfall showers, hairdryers, and loose toiletries.
Upgraded rooms and suites moreover include pull-out sofas. Enjoy complimentary continental breakfast in conjunction with different services just like the 24-hour exercising room, seasonal doors pool, laundry facilities, a commercial enterprise center, three assembly rooms, and loose parking.
Howard Johnson Hotel Toronto Yorkville
⭐⭐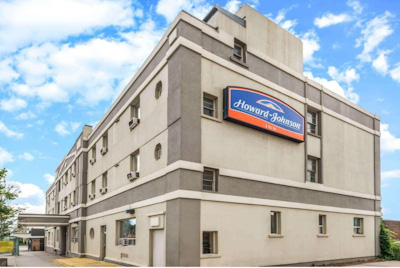 There is not anything fancy about this small and reasonably-priced Toronto hotel. It seems like a 1970s hotel. But with a facelift, the hotel can provide an accurate cost for cash with its unbeatable location.Situated in one every of Toronto's maximum exceptional neighborhoods, Howard Johnson By Wyndham Toronto Downtown West is simply steps from high-stop clothier boutiques, fashionable restaurants, and elegant spas of the Yorkville place.
Canada's pleasant museums together with the Royal Ontario Museum, Gardiner Museum of Ceramic Arts and Bata Shoe Museum, and numerous top-notch artwork galleries are only a 5-10 mins stroll away.You get clean, medium-sized rooms with cushy beds, a TV with cable channels, Air Conditioning, and lose Wi-Fi. The hotel additionally gives loose continental breakfast and an everyday newspaper. The foyer place is reasonably accurate.
Bond Place Hotel
⭐⭐⭐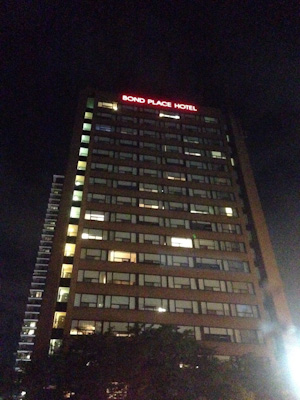 If you are searching for first-rate lodging in downtown Toronto without breaking the bank, Bond Place Hotel is a really perfect location for you. The hotel is exceedingly endorsed due to its brilliant place and terrific cost for money.The hotel was recently refurbished and gives very clean, cushy rooms with present-day decor. Bond Place Hotel's well-appointed 285 visitor rooms function plenty of services which include LCD TV, wi-fi high-velocity internet, refrigerator, coffeemaker, paintings desk with table chair, posh new beds, and spa-fashion bathrooms.
The hotel additionally has an ultra-modern health center, an occasion area for as much as two hundred guests, and a true Italian coffee bar. Does it sound like a cheap hotel?
The exceptional cheap hotels in Toronto are not fancy and also you might not locate highly-priced facilities here. But those locations all provide rooms at $250 in line with nighttime or less, which means you could discover an exceptionally low-cost vicinity to relax your head in a town it's regularly super-pricey:
Toronto Airport Hotels
If you are flying inside and outside of Toronto, then Toronto Airport Hotels are your fine alternative for accommodation.The hotels close to Toronto airport permit you to shop cash and provide remarkable comfort and flexibility.Staying on the Toronto Pearson Airport hotels is in particular useful to you in case you are flying to Toronto for a commercial enterprise experience or have an early hour morning flight out of Toronto Pearson Airport.Despite the not unusual place perception that maximum hotels close to an airport are certain to be shoddy, Toronto airport hotels function a number of the biggest, fine, and maximum extraordinarily seemed names with inside the industry, supplying vacationers a few simply remarkable options.
You'll note that Toronto airport hotels generally provide inexpensive charges than the maximum of the downtown Toronto hotels. You could discover a hotel that is proper for your rate variety and gives you all the services that you are seeking.You could be proper after the Toronto airport this means that at the very least engagement, more journeying time, or capacity for troubles because of visitors and different delays.Don't upload extra travel, charges, and headache on your experience, live after the airport, maximize awhile and get the fine of each world with Toronto airport hotels.Below you will locate evaluations and extra statistics concerning a number of the fine and maximum famous Toronto airport hotels. From Sheraton to Hilton, Westin to Marriott, you're certain to discover a remarkable fit to your very own needs.
Sheraton Gateway Hotel In Toronto International Airport
⭐⭐⭐⭐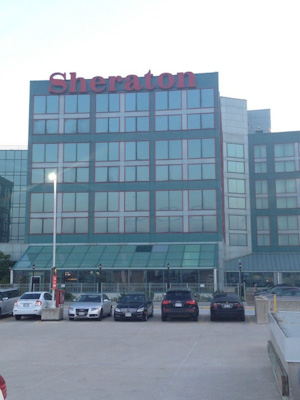 Sheraton Toronto Airport Hotel & Conference Centre is the only hotel positioned actually with inside the Toronto Pearson Airport. With direct, indoor get right of entry from Terminal 1 and 3, it is one of the fine choices of a number of the Toronto Airport hotels.The hotel capabilities flight check-in kiosks, big departure, and arrival displays with inside the hotel foyer to your comfort and comfort.There are 3 styles of rooms together with Traditional and Deluxe visitor rooms, Sheraton Club rooms, and Luxury Suites. All the visitor rooms are spacious and cushy and function as a Sheraton Sweet Sleeper Bed presenting much-wished respite after a long, traumatic journey.
Most of those rooms provide remarkable perspectives of the airport and at the same time triple thermal home windows assist you to block out the noise of the airport and all the hustle and bustle.For your commercial enterprise needs, the hotel gives extraordinary assembly facilities, geared up with cutting-edge audio-visible and laptop technology.Check out the 24-hour contemporary-day health club or take a dip with inside the indoor heated pool.
Toronto Airport Marriott Hotel
⭐⭐⭐⭐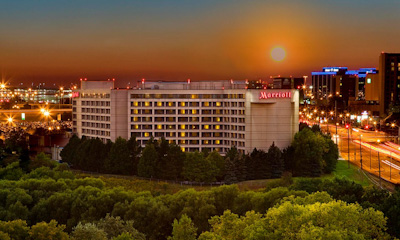 Whether you're traveling for holiday or enterprise, the Toronto Airport Marriott Hotel is a perfect hotel placed the handiest mins from the Toronto Pearson Airport.The hotel gives spacious visitor rooms and extravagant suites with general Marriott services and features. You will locate cushy beddings, an ergonomic desk, and a piece chair inside the rooms.
The hotel has a gym geared up with cardiovascular gadgets and weights. There is likewise an indoor swimming pool and whirlpool wherein you could sit back out.If you're making plans for an enterprise assembly or occasion massive or small, Toronto Airport Marriott hotel gives the lot which you want for a hit occasion together with huge occasion space, expert occasion-making plans services, superior audio-visual equipment, and high-velocity internet.The hotel is located near the International Centre and Toronto Congress Centre. And as with different Toronto airport hotels, Toronto Airport Marriott additionally offers a complimentary airport trip service.
Hampton Inn & Suites Toronto Airport
⭐⭐⭐⭐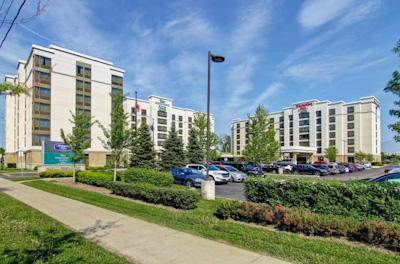 A cushy and modern hotel well-placed near Toronto Airport, the Hampton Inn By Hilton Toronto Airport Corporate Centre is a terrific select out amongst Toronto airport hotels.The hotel has 2 hundred spacious and plush rooms and suites to loosen up and stretch your legs. All rooms provide incredible services to make your life quality and perfect. You will discover unfastened high-pace net access, a lap desk, and a cushy Hampton Bed.The indoor heated pool and health club provide incredible methods to unwind and maintain shape.
Every morning you may experience a complimentary, warm buffet breakfast served at On the House. There isn't any onsite eating place for lunch or dinner. However, you may discover many incredible eateries with inside the location of the hotel.The hotel additionally gives respectable commercial enterprise and assembly services.
Holiday Inn Toronto International Airport
⭐⭐⭐⭐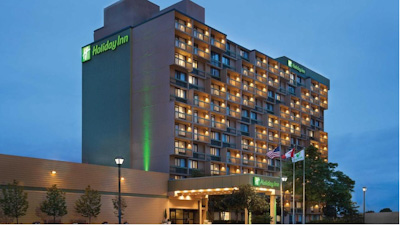 Located simply minutes from the Toronto Airport, Holiday Inn Yorkdale is a completely handy and comfortable hotel.The lately renovated visitor rooms are big and clean, with a calming bed, heated toilet floors, and complimentary Wi-Fi internet.After a worrying journey, you could loosen up and refresh on the heated indoor and doors, saltwater swimming pools, and warm tub. Or training sessions with inside the modern-day health center.
Visit the Metropolitan Restaurant and Bar for freshly made, extraordinary delicacies and an extensive variety of wines and martinis.With nearly 21,000 sq. ft. of occasion space, Holiday Inn Toronto International Airport is simply perfect for commercial enterprise meetings, conferences, and trade shows. Also, it is near Toronto Congress Centre and International Centre. Overall, it is a high-quality vicinity to live for commercial enterprise or amusement or genuinely and in a single day live previous to a morning flight with a loose Toronto Airport shuttle.
Four Points By Sheraton Toronto Airport
⭐⭐⭐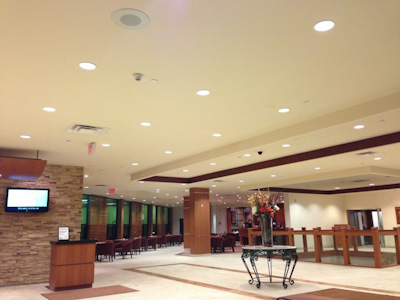 Gifted placed properly throughout from Toronto Pearson Airport Terminal 3, the Four Points By Sheraton Toronto Airport East through Sheraton Toronto Airport affords top-notch hospitality and a remarkable provider in a calming environment.The smoke-unfastened visitor rooms feature an extensive variety of amenities. You'll discover a cushy bed, ergonomic chair, paintings desk, complimentary high-pace net, and more.The hotel has an indoor heated pool, warm tub, and health club to loosen up and rejuvenate after an afternoon of aggravating traveling.
Visit DeMaple Restaurant and Lounge for flavorsome meals and a yummy cocktail. Or you could unwind in a superbly decorated, brilliant lobby.If you're making plans to host a commercial enterprise assembly or conference, the hotel gives notable centers with unfastened wi-fi high-pace net and contemporary-day audio-visible kinds of equipment.For your convenience, the hotel gives an unfastened 24-hour journey to and from the airport.
Courtyard by Marriott Toronto Airport
⭐

⭐

⭐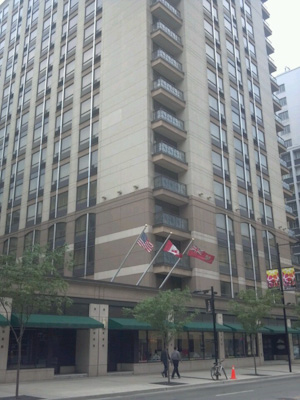 The Courtyard By Marriott Downtown Toronto via the means of Marriott Toronto Airport is a brilliant region to put your head, near the Toronto International Airport with an unfastened travel provider to and from the airport.You can experience your life in one of the 168 spacious and cushy visitor rooms. The room capabilities a massive painting desk, an ergonomic chair, and complimentary Wi-Fi high-pace internet.Try the hearty buffet breakfast with inside the Courtyard Cafe, or you could purchase brand-call produce from The Market positioned with inside the lobby.
The hotel has a heated indoor pool, Jacuzzi, and health club. You also can spend awhile and loosen up on the massive doors' patio.The hotel is simply mins from numerous company offices, and there are 2 assembly rooms for your commercial enterprise needs.
Quality Suites Toronto Airport
⭐⭐⭐⭐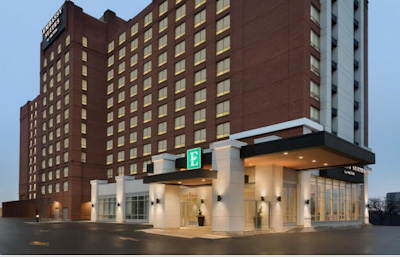 Spacious and comfortable suites, a handy region near Toronto Airport, free airport trip service, splendid life and fly package Embassy Suites By Hilton Toronto Airport has it all.It's the nearest many of the percent of all-suites Toronto Airport hotels, placed simply mins from the airport.All suites at this hotel provide separate residing rooms and bedrooms, best for a small family. The suites are geared up with king beds, a sofa, an espresso maker, an eating table, and chairs. The free high-velocity net gets right of entry to is likewise to be had with inside the suites.You can enjoy the tasty Italian delicacies on the on-web website online restaurant, Graffiti's Italian Eatery, and Saloon.
The hotel gives an exercising room and small to mid-length assembly rooms that may accommodate as much as a hundred and twenty guests.If you're searching for life and fly option, this hotel gives an outstanding deal on living, park, and fly packages.
Carlingview Airport Inn
⭐⭐⭐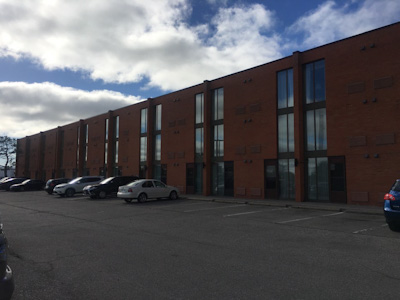 Hotel Carlingview Toronto Airport is an inexpensive hotel close to the Toronto Airport, appropriate for a stopover or a quick stay. If you need to choose an early morning flight the following day, the hotel is an excellent choice for you. A complimentary 24-hour airport commute provider is available.The lately renovated hotel capabilities 112 spacious, clean, and sparkling visitor rooms with unfastened Wi-Fi high-pace net get admission to and lots of different first-rate amenities.
You can revel in an unfastened continental breakfast, coffee, and tea with inside the morning. The hotel additionally capabilities a small assembly room for seminars or board meetings. With an affordable fee and top-notch convenience, this 2-star hotel offers top fees for the money.
Sandman Signature Hotel Toronto Airport
⭐⭐⭐⭐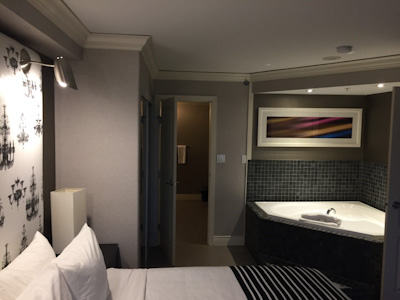 The Sandman Signature Toronto Airport Hotel is every other nice hotel for stay, park, and fly. Conveniently positioned 2.5 km from Toronto Pearson Airport, the hotel gives a complimentary trip carrier to and from the airport.Toronto Congress Centre is likewise simply mins far from the hotel.The hotel gives plenty of visitor rooms and suites to satisfy your lodging requirements. The rooms are clean, spacious, and properly equipped, with gentle and snug bed dings, loose high-pace internet, thermostat, fridge, microwave, clothier tub products, etc.
Many of the visitor rooms provide a fantastic view of the Royal Woodbine Golf Club positioned adjoining the hotel.Visit the brand-new health center, if you want to preserve your health routine. Or loosen up on the heated indoor saltwater pool and a spa tub. You can revel in mouth-watering meals on the Moxie's Grill, a completely famous eating place and lounge.
The Residence Inn By Marriott Toronto Airport
⭐⭐⭐⭐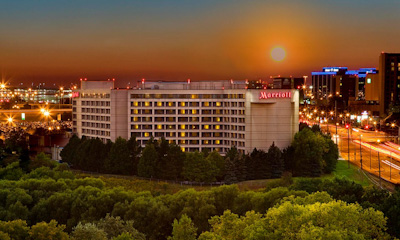 The Residence Inn By Marriott Toronto Airport, placed only some mins from the Toronto airport gives awesome resorts and perfect patron service.If you decide upon enough area to relax, that is the perfect hotel for you. The hotel gives all-suite rooms, which can be 50% larger than standard hotel rooms. The suites are ready with a full-fledged kitchen, eating and residing area, and complimentary high-velocity net access.
You also can locate plenty of movements outdoors in your suite with an indoor swimming pool, well-ready health center, and outside basketball court.You can experience a number of complementary offerings and amenities, consisting of an unfastened high-velocity net, an unfastened warm buffet breakfast, and an unfastened 24-hour direct go back and forth to and from the airport.The hotel has earned popularity for extraordinary offerings and centers and the best manner, so one can propose that view is to enjoy it in reality!
DoubleTree by Hilton Toronto Airport
⭐⭐⭐⭐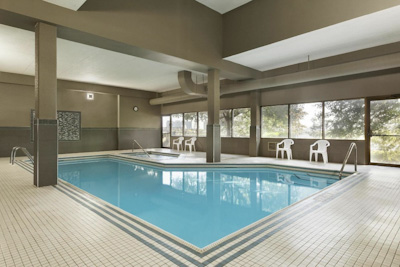 The DoubleTree by means of Hilton Toronto Airport is positioned a short time from the Toronto International Airport and throughout the road from the Toronto Congress Centre. Doubletree By Hilton Toronto Airport has currently upgraded lots of its functions and amenities. This consists of LCD TV, Wi-Fi high-velocity net in all the visitor rooms, public areas, and assembly areas.The visitor rooms and suites are huge and pleasant, however extremely outdated. If you want paintings, you may feel cushy with an oversized painting table and an ergonomic chair.
The hotel has an adorable indoor pool with large waterslides and a warm tub. You can work out with inside the contemporary-day health center.If you live at this hotel, you may not pass hungry. With 4 on-web website online restaurants, each serving one-of-a-kind flavors across the world, you may discover something to deal with each flavor bud.The hotel has amazing commercial enterprise and assembly facilities. The occasion area is huge and flexible, appropriate for small commercial enterprise conferences to huge conferences.
The excellent airport hotels in Toronto surely make flight touch close. Rescue you from a high-priced taxi downtown, best to go returned for the following leg of your flight, a terrific night's relaxation at certainly considered one among these hotels is only a trip bus a long way. Here are the excellent and top airport hotels in Toronto:
Best Budget Hotels in Toronto
The Clarence Park
⭐⭐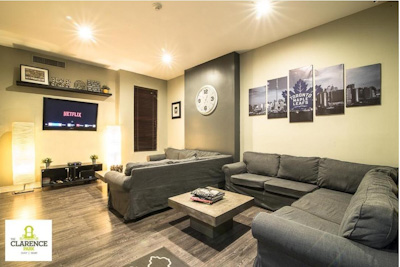 Affordable King West hostel offering a shared kitchen, comfortable front room area, rooftop terrace, self-carrier laundry, and on-web website online parking (rate applies). Both non-public rooms with ensuite lavatories and shared dormitory rooms are available, and the The Clarence Park is positioned inside a 7-minute walk (500m) of the Rogers Centre and a 10-minute walk (750m) of the CN Tower.
Planet Traveler Hostel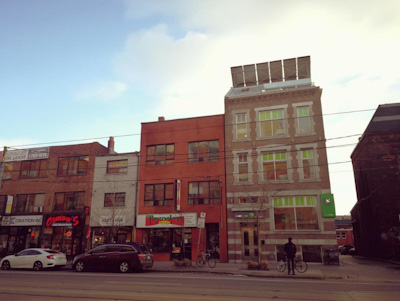 Situated inside 1km of the University of Toronto St. George Campus (850m, 11-minute walk), this green Planet Traveler Hostel is a 5-minute walk (400m) from Kensington Market and gives unfastened breakfast, every day social events, on-web website online parking (rate applies), a communal kitchen, rooftop bar, and living room location with a hearth and TV. In addition to personal rooms with ensuite bathrooms, blended and female-simplest dormitory rooms are available.
The Alexandra
⭐⭐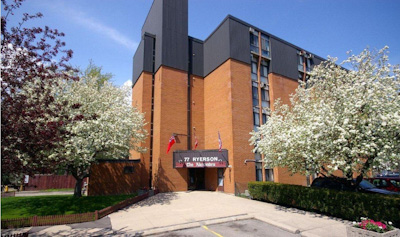 One of the best Budget hotels  Alexandra Hotel positioned adjoining to Alexandra Park, a 9-minute relaxing walk (750m) to Kensington Market, and a 4-minute calm walk (300m) to the shops, bar, restaurants, and nightlife of Queen Street. All rooms function cuisine and table, and summary washhouse centers and a parking lot (charge applies) are on site.
The Rex Hotel Jazz & Blues Bar
⭐⭐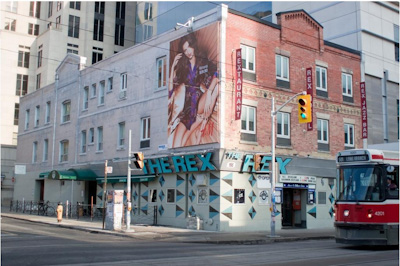 Downtown, the The Rex Toronto placed a 2-minute walk (150m) near Osgoode Station, a 5-minute relaxing walk (350m) from the Scotiabank Theatre, and a long 10-minute walk (750m) from the Eaton Centre mall with an on-page eating place and musical jazz bar. BedRooms function in both personal or shared toilette, and breakfast is to be had for a fee.
Super 8 by Wyndham Downtown Toronto
⭐⭐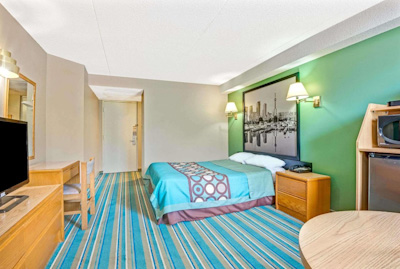 Located a 3-minute walk (260m) from the stores and eating places of Queen Street, an 8-minute walk (600m) from Kensington Market, and a 10-minute walk (800m) from the Scotiabank Theatre, this price range Super 8 By Wyndham Toronto East On gives loose continental breakfast, a health center, on-web website online parking (price applies), and coin-operated laundry facilities. Guest room facilities consist of refrigerators, microwaves, and desks, and each room has a personal bathroom.
Family-friendly hotels in Toronto
Family-Friendly Hotels in Toronto are where you have to live Toronto if you are journeying with children in tow. Ideally, you are searching out someplace with plenty of in-room space, a pool, and perhaps even babysitting if you are seeking to spend a nighttime with inside the town.
Here are my choices for the pinnacle family-friendly hotels in Toronto.
Delta Toronto
⭐⭐⭐⭐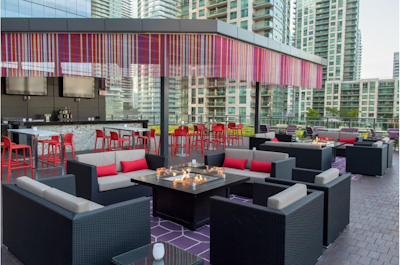 This incredibly new hotel  Delta Hotel Toronto has a big foyer and mezzanine to run around or play games, a pool, and a health center. It's additionally placed properly close to all the city's largest attractions, just like the CN Tower, Ripley's Aquarium, and the Rogers Centre.
Toronto Don Valley Hotel
⭐⭐⭐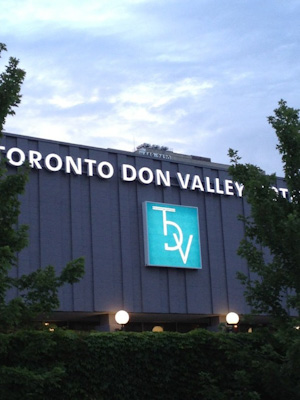 With the growing hobby and preference for staycations, the Toronto Don Valley Hotel is devoted to offering a cost-powerful manner to live and play with the family. The region is excellent! This is an Urban Resort and an excellent little getaway. Once you input a hotel, despite the fact that you're staying in town, you sense as even though you're vacationing.It's surrounded with the aid of using the tranquil Don Valley Park, their newly renovated centers provide an appropriate heritage for a city getaway even as closing near famous Toronto traveler attractions.
You can play with the children at the close by Ontario Science Centre or take a ride to Toronto Zoo. You may even move to go to and take a look at out the view from the CN Tower. The hotel workforce turned into welcoming and friendly, its miles designed impeccably, the beds are great and also you can also begin constructing your circle of relatives' staycation memories!
Family-friendly hotels in Toronto are where you ought to live Toronto if you are visiting with youngsters in tow. Ideally, you are searching out someplace with plenty of in-room space, a pool, and perhaps even babysitting if you are seeking to spend nighttime in the town.
Here are the top choices for the pinnacle
family-friendly hotels in Toronto:
Pet Friendly Hotels In Toronto
If you're a proud pet parent and making plans on traveling to a brand new town, it's crucial which you choose a vacation spot this is pet-friendly in order that each you and your hairy pal can experience the trip. There are different factors that make a town pet-friendly, matters includingpet-friendly public shipping, pet-friendly ingesting institutions, and enough parks and on-foot spots. Here are five of the nice Pet-Friendly Hotels In Toronto with inside the globe that you may upload to your list.Toronto is extraordinarily pet-friendly and a lot of the hotels with inside the town welcome pets with open arms.
Pets can hop on board the town's public shipping however best throughout off-height hours so until your puppy is small sufficient to suit your bag you want to maintain this in mind.There are around 60 off-leash canine parks with inside the town of Toronto in which puppies can run freely and burn a little energy. There's additionally a wealth of trekking and on-foot routes in Toronto however it's crucial to notice that a few regions require pets to be on leads.They're now no longer so comfortable on the subject of pets in restaurants, however, it looks as if this may be converting with many institutions now permitting pets at the patios and the primary canine-pleasant café starting ultimate year.
Radisson Suite Hotel Toronto Airport
⭐⭐⭐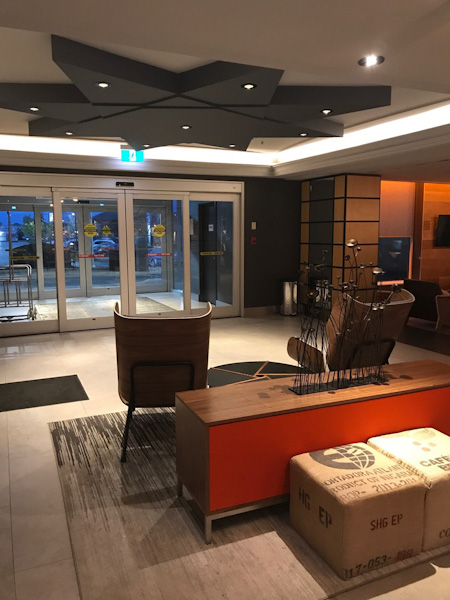 Located at the Toronto Airport, the Radisson Suite Hotel Toronto Airport takes pleasure in serving its visitors. From their 24-hour-a-day travel carrier to and from the Toronto Pearson International Airport, on-web page business, and health centers, visitors revel in the comforts of a domestic far from domestic.The Luxury Suites and in-room facilities can be one purpose to live on the Radisson Suite Toronto Airport, however, their carrier is what continues visitors coming back.The Newly Renovated Deluxe Executive Suites, on personal key, get entry to floors, function a complimentary breakfast with inside the Executive Lounge, unfastened neighborhood calls, comfortable bathrobes. Some of the suites also are non-smoking.
All suites on the Radisson encompass a separate bedroom and dwelling room with a pull-out sleeper sofa, Sleep Number beds, and miniature refrigerators.Other room facilities encompass an outsized paintings table with telephones, one with a statistics port, voicemail and speaker, wi-fi Internet, in-room movies, and an each-day newspaper added to the door. A coffeemaker, hairdryer and iron with ironing board assist visitors put together for conferences or a meal with inside the on-web page restaurant.The Radisson is a Pet-Friendly Hotel and invitations pets, below 20 pounds, to live with their owners. An extra $30 according to go to extra price or $50 according to a week for puppy cleansing offerings is required, and pets have to be in a crate or eliminated from the room previous to the advent of housekeeping.
Life is higher while it's shared with pets! Whether you're making plans for a cross-USA avenue ride or exploring your personal backyard, our tips, resources, and paws-on-the-floor vacation spot publications will make your next pet-friendly journey unforgettable. Here are 

pet-friendly hotels in Toronto:
Spa Hotels In Toronto
Spas to break out too close to Toronto are plentiful, and, way to their stunning herbal environments, they may be even greater rejuvenating than the maximum enjoyable spots with inside the city. Besides, while you are in search of a very restorative experience, now and again it's simply pleasant to escape for an evening or two for Spa Hotels In Toronto.
Here are top alternatives for the maximum enjoyable spas to break out to close to Toronto: